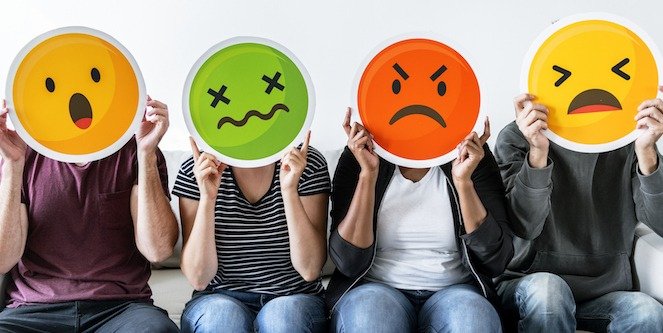 Stress from our generally busy lifestyles can worsen the condition for people with type 2 diabetes. Add to lifestyle stress, the added stressors of struggling to meet diabetes management targets and often the related costs, and it is not surprising that many people end up with the diabetes 'blues'. Emotional support for type 2 diabetes is available – it's just a matter of knowing where to find it. Stress is also an ongoing challenge for many people who are supporting others with diabetes.
The facts:
When faced with a stressful situation beyond our control, the brain releases two hormones: cortisol and adrenalin. These hormones raise blood glucose levels to help increase our energy so we can respond to danger or a life-threatening situation. This allows us to engage in our fight-or-flight response. When the brain is continually bombarded with stressful situations, it begins to pump out these hormones in excess, putting our bodies at increased risk of illness. To curb the increase in blood glucose levels, people with diabetes and their caregivers need to understand the early signs and learn coping strategies to manage the stressors.
Stress after a diagnosis of type 2 diabetes:
For many individuals, a diagnosis of type 2 diabetes comes completely out of the blue, adding shock and disbelief to a rollercoaster of other feelings.Be prepared for the fact that multiple emotional stages may be experienced, including a shift backwards and forwards between different moods.Emotions may include:
Shock & disbelief
Denial
Anger
Grief
Feelings of being overwhelmed
Fear & anxiety
Numbness & disorientation
Depression
Guilt
Know what you are dealing with. The more educated you become, the easier your journey with diabetes will be. Talk to the diabetes educator on your team about diabetes workshops in your community.
Being part of a group of people facing the same challenges is also a wonderful way to combat the feeling of being along with diabetes. People invariably end up sharing experiences and tips and providing mutual support.
You will also find a wealth of information on this site.
For more information when first diagnosed, read our article A new diagnosis of type 2 diabetes…now what?
Supporting someone with diabetes? Learn to cope with caregiver blues:
Caregiving can be a tough role to shoulder. Whether you are responsible for supporting a family member in your home, keeping watch on a friend from around the corner, or caregiving from a distance, diabetes caregivers have to accept significant added stresses and challenges as part of everyday life.
Sometimes these pressures pile up, leaving individuals feeling stressed or decidedly blue. This can have a negative effect on health. If the family doctor has ruled out depression, then a Golden Rule needs to be turned around to help manage the challenges. Instead of the usual rule Do unto others as you would have them do unto you, turn the rule around to Do unto yourself as you would do unto others.
Taking care of yourself includes practicing healthy living, including healthy eating and regular physical activity routines. Recommendations generally follow those given to people with type 2 diabetes.
Check out our Diabetes Diet section for a wide variety of articles and tips to help you develop healthy lifestyle practices. You may also find it helpful to learn relaxation techniques.
Many people also find it enormously helpful to connect with others through local or on-line caregiver support groups.
For more information, check out our Emotional Well-being section on this site.