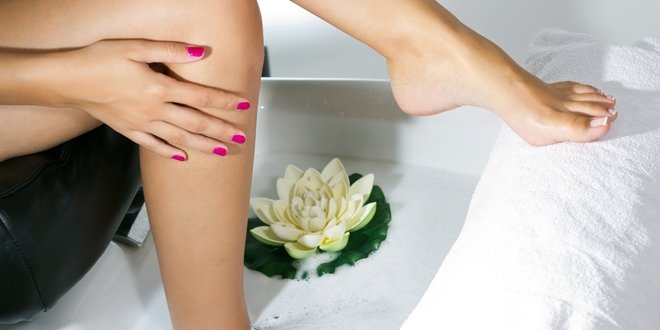 The feet are the foundation of our bodies, so keeping them in good condition can improve our overall health too. When you have diabetes, foot care is especially important because your feet will suffer if your diabetes isn't controlled. For example, neuropathy is a common complication of diabetes that affects the sensation in the feet. It can also be extremely painful.
In addition to properly managing your blood sugar levels, there are many things you can do to ensure your feet continue to serve you well.
1. Check your feet every day: Are there any calluses, corns, bruises, sores or breaks in the skin? Is there any swelling, itching, redness or blackening of areas on the feet? Use a mirror to see the bottom of your feet if you can't lift them up. Clean any cuts or scrapes using a mild soap and cover with a dry dressing if your skin is especially sensitive. Don't try to cut your own corns or calluses either—see a healthcare professional to deal with any foot issues [see tip #9]. Diabetes Canada recommends that people with diabetes have their feet checked by a specialized healthcare professional at least once a year, so make sure to book that annual checkup.
2. Keep your feet dry: Moisture can breed unwanted bacteria. Be sure to dry your feet well, and especially between the toes.
3. Keep the skin soft and smooth: Apply a moisturizer on your heels and soles of your feet every day. This can help prevent the skin from cracking. It's especially important to do so in the winter, when the cold can be particularly drying on your feet. Here are more tips for managing your feet during the winter months.
4. Wash your feet every day: This can help prevent dirt and bacteria from getting into cracks in your skin. But avoid soaking your feet for long periods of time to prevent over drying.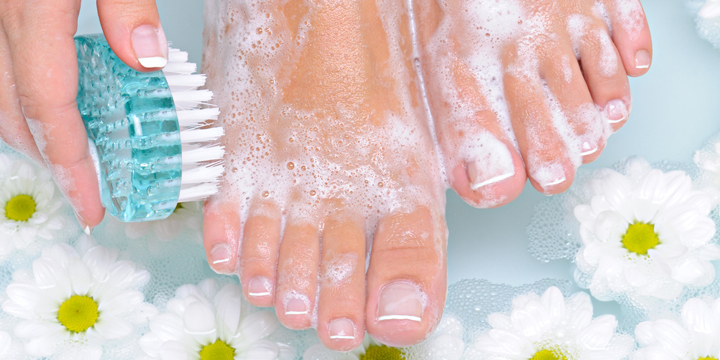 5. Trim your toenails: Cutting nails straight across is ideal to prevent painful ingrown toenails.
6. Don't go barefoot (when indoors or outdoors): This will help avoid scratches and cuts on your feet, which can lead to infection. As well, if you are experiencing any neuropathy, you may not be able to feel pain, heat or cold on your feet, which can be a problem when you're barefoot.
7. Don't use your feet to test hot water: Test the water with your elbow instead. Putting sensitive feet in hot water could cause burns.
8. Get properly fitted shoes: Wearing ill-fitting shoes can contribute to blisters, sores and poor circulation. It's always best to buy shoes at the end of the day when feet are at their largest.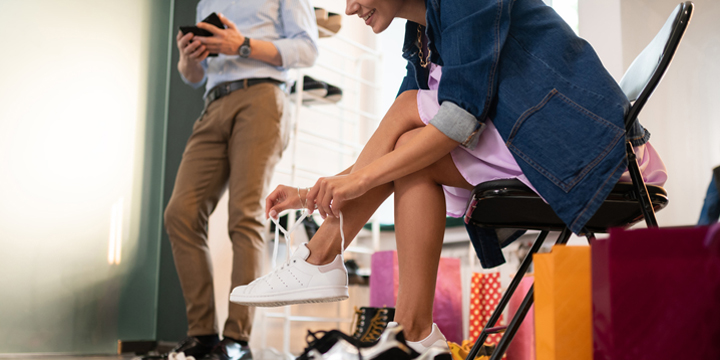 9. See a podiatrist to treat foot problems: These specialists are trained in dealing with foot issues and can determine the best course of action to treat any foot problem. But also keep in mind, there is a whole team of healthcare providers who can help you keep your feet in check when you have diabetes. So, don't be afraid to ask questions if you're experiencing anything unusual with your feet. Read more on when to seek help from a health professional.
10. Get active with low impact exercises: Being physically active is good for maintaining a healthy weight when you have diabetes. Physical activity can also improve blood flow to the feet. Low-impact exercises like walking and biking are best as they put less strain on the feet than high-impact options. Read more on physical activity and foot care here. With the proper care, you can always put your best feet forward when you have diabetes.