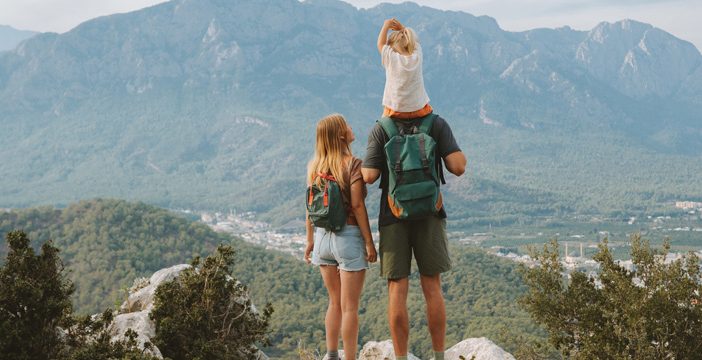 Planning a trip is exciting, but when you have type 2 diabetes it can also be a little stressful knowing how much you have to consider before you leave. Reduce the stress of travelling – and increase your enjoyment – by following these 8 tips for travelling with type 2 diabetes.
1. Check in with your diabetes healthcare team
Before you travel, book an appointment with your diabetes healthcare team for a checkup to ensure you're fit for the trip. Be sure to ask your doctor:
How your planned activities could affect your diabetes and what to do about it.
To provide prescriptions for medications in case you lose or run out of them.
To write a letter stating that you have diabetes and why you need medical supplies.
2. Pack extra medication and diabetes supplies
Pack twice as much diabetes medication and supplies as you think you'll need, including oral and injectable medications, lancets, test strips and glucose tablets or LifeSaversÒ. Avoid putting these items in your checked luggage, in the event that your bags are delayed or don't arrive at your destination. Instead, keep them in a carry-on bag that stays with you at all times.
3. Purchase travel insurance
It's advisable to obtain full health insurance with comprehensive coverage when you are travelling. Check what insurance coverage you have or will need, and the geographical area of coverage. Make sure to read all the fine print in the policy. This way, you'll know exactly what will be covered, and what will not, should you find yourself in a situation where you require medical assistance.
4. Bring your own snacks
When you're on vacation, you may not immediately know where the nearest grocery store is. And you don't want to miss that day on the beach or a guided tour if you're searching all day to find food.
Maintain your healthy diet by keeping a supply of snacks and foods on hand. Nuts, dried fruits and whole grain crackers are all great choices.
Also, recognize that it can be difficult to maintain regular meal schedules, especially in other countries and time zones. A great solution is to maintain a daily "snack time" – typically something that contains protein – to tide you over until a later meal. Also, try and eat a little less at dinnertime (if it happens to be later than your usual time) to keep your morning blood sugar closer to your target.
5. Test your blood sugar more often than usual
Travel can really knock you off kilter. The same goes for different cuisines, mealtimes, activity and changes to your sleep schedule. Test your blood sugar more often than you normally would, especially before and after meals, to ensure you're on your right track.
6. Ensure medical care is available
At home, you have support from your diabetes healthcare team, but when you're travelling you won't have access to that built-in system. It's wise to plan ahead and find out where you can get medical care should you need it. Research the names of nearby physicians, pharmacies and hospitals. In the unlikely event that you need help, you can rest assured knowing that you have the contacts you need.
7. Be aware of the COVID-19 situation
Make sure you are up to date with your COVID-19 vaccines before you travel internationally. As well, check your destination's COVID-19 situation and travel requirements before travelling. Countries may have their own entry and exit requirements.
8. Expect the unexpected
If there is one certainty about travelling, it is that unexpected things will invariably happen: you may miss a bus or train, or find yourself lost in an unfamiliar part of town. The higher the level of stress, the higher it could potentially increase your blood sugars, so take a deep breath, relax and appreciate that this is all part of the fun.
With a little extra management and planning, you will enjoy your vacation, just like anyone else!