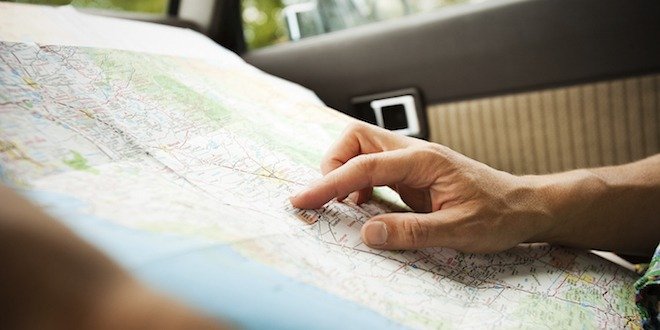 Many people with diabetes become anxious at the thought of travelling. But although there are some challenges to overcome, diabetes shouldn't stop anyone from travelling.
The key to problem-free travel is to plan ahead. Follow the tips and recommendations in this article to get vacation or business travel off to a great start.
Check in early with the doctor
At least a month before the proposed trip, pay a visit to your diabetes health care professional for a medical check-up. This will allow ample time to arrange any necessary vaccinations.
What to ask the doctor:
Ask the doctor for documentation to help you move freely with your diabetic supplies. This documentation should include a letter stating that you have diabetes and must carry medication all the time.
Ask the doctor or pharmacist for a list of all medications to be taken. This list should include generic drug names and doses. Your doctor may also want to provide an extra prescription for additional medications and/or supplies.
If time zones are going to be crossed, ask for recommendations on how to adjust insulin or oral medications.
Ask what to do if hypoglycemia or hyperglycemia occurs. Your doctor may advise carrying glucagon for insulin users. All individuals with diabetes should carry a fast-acting carb when travelling. Glucose tablets are the preferred choice.
What to pack and how to carry it
If travelling internationally by air or ship, be sure to allow extra time for check-in, including baggage checks and security.
Packing tips for travel with diabetes:
In addition to your doctor's documents and doctor's contact information, keep travel insurance papers on hand at all times. Some insurers will not cover pre-existing conditions such as diabetes.
Wear a MedicAlert® bracelet or necklace that identifies the wearer as having diabetes.
Keep diabetes medications and supplies such as syringes and blood glucose monitoring supplies close at hand in a separate plastic container in the carry-on luggage. Take extra supplies, including blood glucose testing materials, in case of loss or damage.
Carry insulin in an insulated bag; do not allow it to freeze or to become over-heated. Carry a small sharps disposal container to store used needles and syringes.
Be sure to check with the latest transportation carry-on regulations before flying.
Always carry a good supply of fast-acting carbs such as glucose tablets, in case blood glucose levels fall.
Carry an extra snack in case of delayed or missed meals while travelling.
Notify the security officers at airports if you are carrying insulin or are wearing an insulin pump. Ask for a physical search in private to avoid passing through the walk-through security scanner.
Staying well while traveling
Follow these tips to travel healthily and help avoid medical issues.
Monitor blood glucose regularly. Travel can affect blood glucose levels and it's important to check levels before and after eating, and upon landing after a flight. Keep snacks and fast-acting glucose to hand at all times.
If traveling by air or road, try to allow opportunities to move around. When flying, walk around the terminal before boarding. Try stretching exercises in your seat, including moving the ankles around in circles. If driving, allow for frequent stops to walk around and stretch.
Check blood glucose regularly when driving, including prior to the trip and every four hours when on the road. If blood glucose levels drop, take 15 grams of glucose tablets or another fast-acting carb such as a juice box. Follow with a protein and carb such as a sandwich. Don't drive again until glucose levels are above 6 mmol/L. For more information, check our article Diabetes and driving.
When out of the country, be careful to avoid potentially contaminated water, including ice cubes. Carry your own bottled water.
Be extra vigilant in checking for foot ulcers, blisters or wounds. Wear socks and shoes at all times and seek immediate medical infection if problems arise.
Eating out when traveling can easily lead to a high salt/sodium intake. If this is a concern, check out the tips in this article on the site Tips to reduce sodium when eating out.