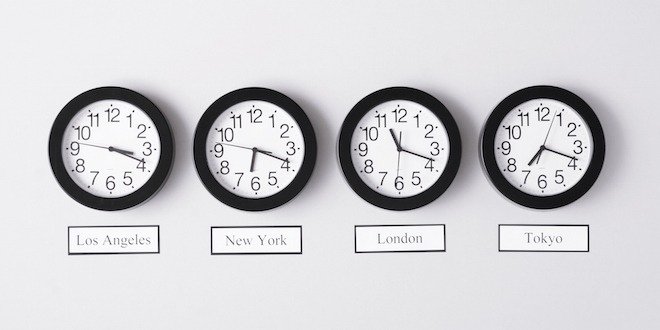 Your flight is booked, and your trip awaits. But before you start your packing list, you should be planning for how you will treat your diabetes while you are away. To learn about managing insulin across changing time zones, it is best to see your healthcare team, with your itinerary and current dosing schedule, at least a month before you leave. The first thing you need to do is make sure your diabetes is under control before your departure. You should also wear identification, such as MedicAlert®, to let others know that you have diabetes in case of an emergency.
Be prepared for changes in food and activity
Travel usually involves a big change from your everyday routine. Meals can be erratic and physical activity can be unpredictable. You may be fairly inactive on a long flight or road trip, or you may find that your activity is increased. Extra activity may increase your risk for low blood sugar or hypoglycemic events. Conversely, long travel days in the sun can cause dehydration, which can increase the potential for high blood glucose levels and other diabetic emergencies.
Overall, it is important to check your blood sugar more frequently when you're travelling (i.e. every four to six hours, and if you feel any symptoms of low blood sugar). Be prepared with a form of sugar, such as glucose tablets or Life Savers®, to treat mild to moderate lows. Bring a glucagon kit for severe lows, and ensure that the person travelling with you has been trained to administer a glucagon injection before you leave.
Managing changes in time zones
If you are crossing three or fewer time zones, insulin adjustment will most likely not be necessary. However, if you will be travelling across more than three time zones, there are a couple of general guidelines to follow. First, it is best if you are on a basal-bolus regimen or pump therapy, as opposed to premixed insulin, as this allows for more flexibility in your dosing. These types of changes to your treatment should be made a few weeks in advance of your trip, so that you can be sure your blood glucose levels are stable prior to departure. Always dose for meals and snacks with rapid-acting insulins (for example, NovoRapid® or Humalog®), as you would at home.
Managing insulin across changing time zones when heading EAST
If you are travelling east, this will shorten your day, and you will require less of your basal insulin. Once you have started your travels, give a reduced dose of your long-acting insulin at the usual time, which should be calculated by your healthcare team. After this dose, change your watch to the destination time and give your next dose of insulin at your usual time with your usual dose in the new time zone (for example, if you usually take insulin at 10:00 pm Toronto time, take your insulin at 10:00 pm according to your new time zone). This dose should be your usual number of units.
Managing insulin across changing time zones when heading WEST 
If you are travelling west, this means your travel day will be longer. You will need more insulin and extra meals on the travel day. For example, if you are travelling west from Europe to Canada, you may gain about seven extra hours in time. When you arrive in Canada, you should have an extra meal, and you will then require an extra dose of rapid-acting insulin. This will last between four and six hours, and will assist with blood sugar control for the remainder of that day. You can then return to your usual routine, according to the time at your destination.
Travelling across time zones with an insulin pump
If you are on pump therapy, not much needs to be changed. It is advisable not to change the time on the pump until you land in your new time zone. The safest plan on travel day is to keep your blood sugar a little higher than normal to avoid the risk of hypoglycemia. Also, as a backup, carry supplies of long-acting and rapid-acting insulin in case of technical difficulties or pump malfunction.
It is a good idea to discuss your plans with your healthcare team for specific advice and to learn how to troubleshoot if your travels do not go according to plan. Also, bring duplicate supplies to ensure that you are ready for the unexpected.
Remember, diabetes does not need to get in the way of your travel plans. With a little advance planning and help from your healthcare team, you can keep your diabetes under control and make the most of your vacation! To learn more tips, check out 6 things you should know about travelling with diabetes.