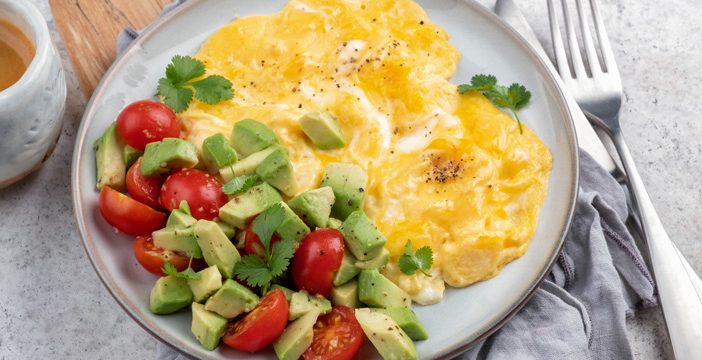 It was once thought that eggs were not considered part of a healthy diet. We now know from lots of research that this is not true. Eggs are an important food to include in your diabetes healthy eating plan. Read on to learn about 4 myths versus truths with respect to diabetes and eggs.
1. MYTH: Eggs can't be part of a diabetes diet.
TRUTH: Eggs can be part of your diabetes diet.
Eggs are definitely a healthy addition to your nutrition plan, whether you have prediabetes or type 2 diabetes. In fact, protein-rich foods like eggs can play an important role in regulating blood sugar and cholesterol levels. A couple of studies confirm this fact.
In a 2018 study, researchers set out to determine how many eggs people with prediabetes or type 2 diabetes should eat, taking their blood sugar, cholesterol levels and weight into account. The researchers tested 2 diets: a high-egg diet (12 or more eggs per week) and a low-egg diet (less than 2 eggs per week). They found that eating 12 eggs per week had no adverse effects on cholesterol, blood sugar or A1C levels.
Another recent study randomly assigned participants with prediabetes or type 2 diabetes to eat one egg per day, or an equivalent amount of egg substitute. After 12 weeks, study participants who ate eggs had better fasting blood glucose levels and no changes in cholesterol levels.
2. MYTH: Egg whites are better for your health and egg yolks should be avoided as they have too much cholesterol.
TRUTH: One whole egg contains around 4.6 grams of fat. However, the saturated fat content is only 1.5 grams. Saturated fats can raise your cholesterol levels, which can increase your risk of heart disease.
Both parts of the egg – the white and the yolk – have health benefits. Egg whites are rich in protein, while egg yolks contain many important vitamins and nutrients. Read on to learn more about why eggs are a healthy food choice.
Health benefits of eggs
Besides being high in protein and low in calories, the health benefits of eggs are endless:
They are an excellent source of vitamins and nutrients, including:
Calcium
Phosphorous
Potassium
Vitamin A
Vitamin B12
Vitamin D
They contain the antioxidants lutein and zeaxanthin, which reduce the risk of developing cataracts and other eye diseases
They contain choline, which enhances brain development and memory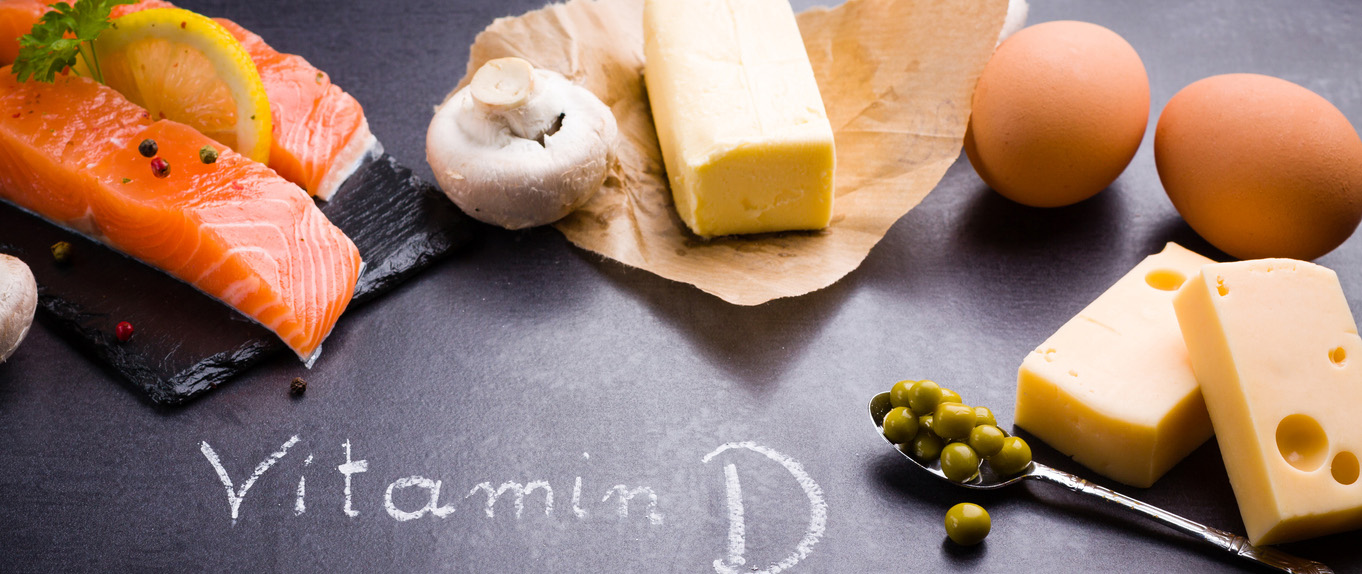 3. MYTH: People with diabetes shouldn't eat too many eggs.
TRUTH: People with diabetes can eat up to 12 eggs per week. Here are some tips on how to best prepare them! 
Preparing eggs for a diabetes diet: do's and don'ts
While eggs are a great addition to your diabetes meal plan, the way you prepare them can have an effect on the nutritive value of the overall meal. Check out the list of do's and don'ts below to ensure you are preparing your eggs in the healthiest ways possible.
Do
Boil, poach or bake eggs so you won't need to add any fat while cooking them
If you crave a fried egg, either use a non-stick pan where no fat is needed, or choose a healthier fat such as olive or canola oil
Scramble eggs without butter, and add low-fat milk instead of cream or a touch of water to make them fluffier
Add plenty of vegetables to your egg dishes – celery, mushrooms, spinach, tomatoes, onions and colourful red and green peppers are all delightful additions to scrambled eggs or omelets
Follow safe food handling practices when consuming partially cooked eggs. Click here for more information about egg storage, freshness and food safety.
Don't
Fry eggs in butter or other saturated fats
Add high-fat foods or highly processed fatty meats (such as bacon, ham or sausage)
Store eggs on your refrigerator door; keep them in the main body of the fridge to ensure that they keep a consistent and cool temperature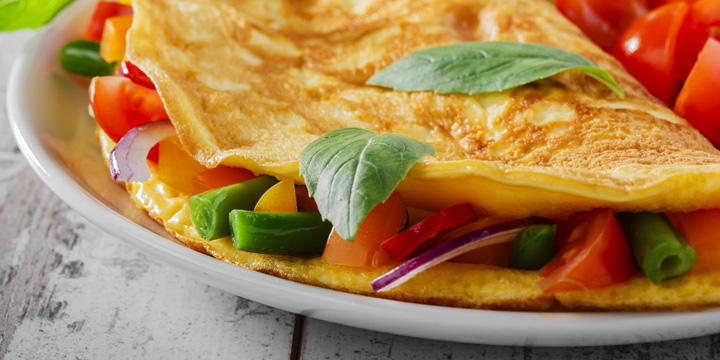 4. MYTH: Eggs should be avoided if you need to lose weight.
TRUTH: Eggs are low in calories and keep you feeling full for longer due to their higher protein content. They work well as part of your weight management eating plan.
Eggs and weight loss
Eggs contain many essential vitamins and minerals, and have just 80 calories each, so they are an ideal food to help with weight loss.
Another reason why eggs are great for weight loss is that they are high in protein. One egg contains 6.5 grams of high-quality protein. Eating high-protein foods increases feelings of fullness, compared with foods that contain less protein. In fact, eggs rank very high on a scale called the "satiety index." This scale evaluates how well foods help you feel full and reduce calorie intake.
High-protein foods have been known to reduce appetite and increase fullness compared with foods that contain less protein. Many studies have shown that egg meals, especially when eaten with a source of fibre, promote feelings of fullness and reduce food intake during later meals compared with other meals with the same calorie content. A good example of this would be a meal that includes multigrain toast with scrambled eggs.
Eggs are a healthy addition to your prediabetes or diabetes diet. They are high in protein, low in calories, and contain many essential vitamins and nutrients. Make eggs a part of your daily nutritional routine!