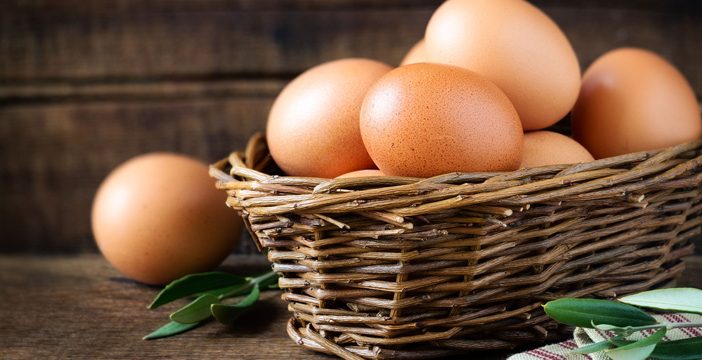 Eggs are a great source of protein and many other important nutrients. While they also contain higher amounts of cholesterol, you can still enjoy eggs as part of your regular diabetes diet.  Read on to learn more about eggs and cholesterol.
What is cholesterol?
Cholesterol is a fat that is found in blood. There are 2 main types of cholesterol – low-density lipoprotein (LDL) cholesterol and high-density lipoprotein (HDL) cholesterol. The following explains their difference:
LDL cholesterol is often called the "bad" cholesterol, because higher levels can increase your risk of heart disease
HDL cholesterol is often called the "good" cholesterol, because higher levels can reduce your risk of heart disease
Too much LDL cholesterol in your body can cause a sticky, fatty substance called "plaque" to build up on the insides of your arteries. This can clog them and damage their lining. This damage increases the risk of circulation problems, heart attack and stroke.
Cholesterol is expressed in mmol/L. According to the Diabetes Canada clinical practice guidelines, people with diabetes should have an LDL cholesterol level of 2.0 mmol/L or lower.
How much cholesterol is in an egg?
One large egg contains about 200 milligrams of cholesterol. The cholesterol content in eggs is found only in the yolk, not the egg white.
Does eating eggs increase your cholesterol?
Because eggs are a rich source of cholesterol, it was once believed that people should avoid eating them on a regular basis. We know now that this is a myth as several studies have shown that dietary cholesterol has little effect on blood cholesterol levels in most people.
Most of the cholesterol in our body is made by our liver. The liver is stimulated to make cholesterol primarily by the saturated fats that we eat, not dietary cholesterol. Eating foods that contain few or no saturated fats can help control your cholesterol levels. Choose whole foods (for example, fruits, vegetables, legumes, nuts, seeds, whole grains, eggs, and lean cuts of meat and fish) more often than highly processed foods, which often contain unhealthy fats.
Do eggs affect your heart health?
There is no scientific evidence that egg consumption affects your heart health. A number of studies have shown that eating eggs as part of a healthy diet does not increase your risk of heart disease.
In fact, one large study of more than 80,000 women conducted by Harvard University researchers found that consuming 1 egg per day was not associated with a higher risk of heart disease.
Is there a maximum number of eggs you can eat per week?
According to recent research, people with diabetes can eat up to 12 eggs per week as part of a balanced diet. Foods that are rich in protein – such as eggs – play an important role in regulating blood sugar levels and even improving blood sugar control. Plus, eggs are low in carbohydrates, and contain many essential nutrients.
Eggs are an excellent source of protein and many important nutrients and eating them will not raise your LDL-cholesterol levels, or your blood sugar for that matter! You can enjoy eggs as part of your regular diabetes diet.