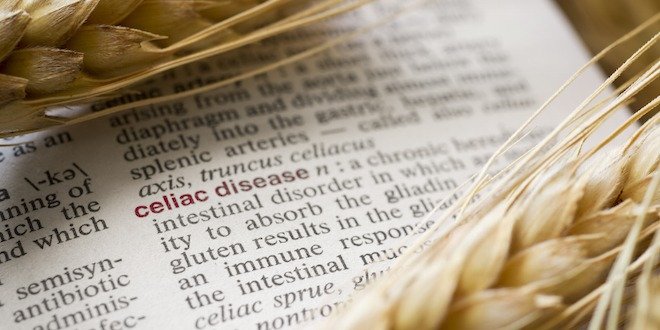 Following a healthy diabetes way of eating can pose its own challenges.  Throw celiac disease into the mix and the result can be both difficult and frustrating. In Celiac Disease and Diabetes we learn that the only current treatment for celiac disease is a gluten-free diet for life. Many of the foods that most people enjoy on a regular basis include one or several of the ingredients that contain gluten. Going Gluten-free with a Diabetes Diet provides a list of gluten containing foods to avoid.  Initially, switching to a gluten-free diet can cause feelings of deprivation and isolation. Overtime, this newer way of eating becomes more acceptable and the negative emotions happen less often.
One of the most common problems faced by people following a gluten free diet is label reading. Having celiac disease and diabetes means having to carefully read food labels for both carbohydrate content and gluten containing ingredients.  Ingredient lists are sometimes incomplete and gluten containing products are not always obvious. There are many hidden surprises in the grocery store. Bouillon cubes, soy sauce, and salad dressings are examples of foods that don't have a significant amount of carbohydrate but contain gluten. This means grocery shopping and label reading for carbs and gluten can be twice the work! Knowing which ingredients to look for on a label is important. Luckily, in many areas you no longer have to seek out health food stores to find gluten free products. A growing number of products can now be found in your local grocery store. Some larger grocery chains have a natural foods section offering greater selection.
For those who eat out, fortunately many restaurants today cater to gluten-free diets. It's best to plan ahead and ask about menu options before heading out to a restaurant. Sometimes it may be necessary to prepare your own meals and snacks in case appropriate options are not available when eating away from home.
Even though these challenges can be overwhelming at times, there are still a lot of tasty healthy gluten free foods to choose from.  As long as no gluten containing ingredients are added, low-fat milk products, vegetables, fruits, and protein foods like eggs, nuts, lean meats, chicken, turkey and fish are healthy and naturally gluten free choices.  Gluten free grains and starchy foods like quinoa, sweet potatoes and brown rice are other excellent choices that also offer a good source of fibre. Whole grains and fibre have an important role in diabetes management. It is still possible to eat whole grains on a gluten-free diet. Some examples of whole grains that are safe for people with celiac disease include amaranth, buckwheat, whole grain cornmeal and millet. These nutritious grains are full of goodness that you may not have had a reason to try if not for celiac disease.
If you take insulin to match your food intake it will be extra important to know the amount of carbohydrates in gluten-free products. Some gluten free foods will have a different amount of carbohydrate, fibre and glycemic index than what you would find in the regular version of that food.  These differences have to be accounted for when planning insulin and meal options. It may even be helpful to test your blood sugar more often, especially before eating and again 2 hours after eating to see how the gluten free carbohydrate foods affect the blood sugar levels. For more information on gluten free diets, visit www.celiac.ca.