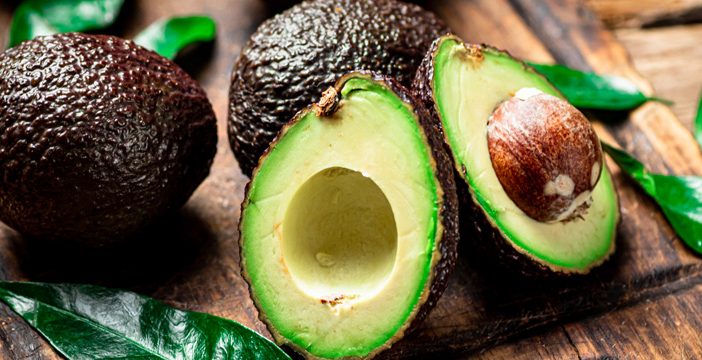 A heart-healthy diet is important for everyone but it is especially for people with diabetes, due to their increased risk of high blood pressure and cholesterol levels. The health benefits of avocado may convince you that they should be part of a heart-healthy diabetes diet.
Nutritional information for avocados
One whole medium avocado has:
240 calories
13 grams carbohydrate
3 grams protein
22 grams fat (15 grams monounsaturated, 4 grams polyunsaturated, 3 grams saturated)
10 grams fibre
11 milligrams sodium
With respect to vitamins and minerals, avocados contain:
Vitamin B
Vitamin C
Vitamin E
Vitamin K
Folate
Potassium
Magnesium
Heart disease and the benefits of avocados
Avocados contain monounsaturated fats, the healthy type of fat. Several studies have found that people who eat 1 avocado per day have lower low-density lipoprotein cholesterol levels (the "bad" cholesterol") than those who do not.
Are there other health benefits of avocados for people with diabetes?
Avocados have a glycemic index of 15, making them a 'low glycemic' fruit choice which won't spike your blood glucose levels. Avocados are also a great source of fibre which helps with blood sugar control and also reduces feelings of hunger. Another benefit of avocados is that they contain no cholesterol.
Watch the calories!
Be aware, though, that even though avocados are an excellent source of monounsaturated fat and plenty of vitamins, the calories can add up: ½ cup of guacamole contains 200 calories. And that's before you add tortilla chips, which contain about 146 calories per 10 chips.
Meal planning tips for avocados
How can you incorporate avocados into your daily meal plan? Here are some serving tips:
Sprinkle a few tablespoons of chopped avocado on salads
Add a few slices to a sandwich
Mash and spread on toast or a pita, for a rich, smooth topping. Try this simple avocado toast recipe.
Make a guacamole dip and serve it with raw veggies, instead of chips
Use avocado oil in salad dressings or smoothies, or use it for cooking, grilling or baking.
How do I store avocados?
Uncut avocados can be stored in your refrigerator for about a week. To store an avocado that has been cut, sprinkle the surface with lemon or lime juice, and cover it tightly with plastic wrap; it can be stored in your fridge for a day or two.
You can make avocados part of your diabetes diet. Just be sure to use healthy preparation techniques and pay attention to portion control.