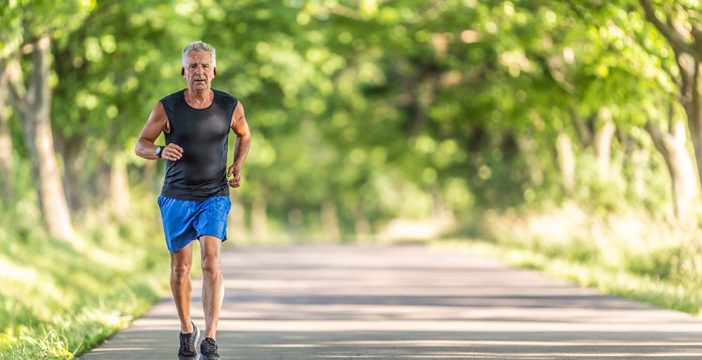 Are you looking for the challenge of doing a long run? Many people are anxious when they try a distance that they have never run before. Others worry that diabetes will limit the distance they can run. With some planning and a good mindset, you'll be on the road to success in no time. Here are some things to consider before you lace up your shoes and head out the door.
How long is a long run?
The definition of a long run may vary from one runner to the next. It can depend on fitness level, experience, training goals and motivation. For some, it is 60 minutes and for others it is more than 2 hours. Either way, a long run should be done at a nice, easy pace – one that's slow enough that you can carry on a conversation without huffing and puffing. It is important that you build up gradually to this duration of running.
Talk to your diabetes team
Be sure to speak to your diabetes healthcare team before you start any new exercise program. This is especially important if you have not been active for a while. Most of the advice for runners will be the same, whether you live with diabetes or not. Your diabetes educators and doctor can work with you to give you specific suggestions on how to manage your diabetes for successful running.
Prepare mentally
Preparation for a long run begins in your head. You can make it easier by preparing mentally for any anticipated discomfort. A positive mindset will help you keep going when the going gets tough. And the mental toughness you develop from running will help you manage the challenges in your life.
Pack carbohydrates
Plan what you will eat before, during and after your run. This can make the difference between having a successful run and hitting the infamous wall, having a low blood sugar or just feeling lousy. Plan to carry some form of carbohydrate to fuel your run and some extra carbohydrates to help manage your blood sugars, if needed. Speak to a Registered Dietitian who has experience with diabetes and endurance exercise to help make a plan that is right for you.
Know your blood sugar levels
It is important to check your sugars before, during and after a long run. Also check your sugars if you start to feel a little off. It may be difficult to distinguish the feelings of low blood sugar from the physical effects of a long run.
Real-time continuous glucose monitors (rtCGM) and intermittently scanned continuous glucose monitors (isCGM)  may help to identify asymptomatic low blood sugar or high blood sugar during and after a long run. Regardless of how you monitor your sugars, the results can be used to determine changes to your diabetes management and running strategies to improve future runs.
Manage your medication
If you use insulin, understanding when to decrease your insulin doses, and by how much, is crucial to the success of a long run. Speak to your diabetes team to learn about appropriate adjustment of insulin or other medications for exercise.
Check the weather
People living with diabetes may have difficulty running in the heat. If it is hot and humid outside, plan your run for early or later in the day when the temperatures are cooler, and the sun is not at its peak. Stay well hydrated.
Choose your wardrobe
Wear comfortable, proper-fitting shoes and socks. Wear your MedicAlert® identification. You'll need something to carry all your supplies, i.e. a source of carbohydrate, water, glucose monitoring equipment, your phone and some cash. There are several options, including belts and vest packs. Choose running clothing that has been designed specifically to stash your supplies comfortably.
Share your plans
Always let a friend, family member or significant other know your route and how long you plan to be gone.
Be prepared for setbacks
A long run is like living with diabetes. You think you have it figured out, and then something happens that makes no sense! If you have been living with diabetes, you know what I'm talking about. Plan for what you can control, but expect the unexpected. Learn from your experience, and then try again next week.