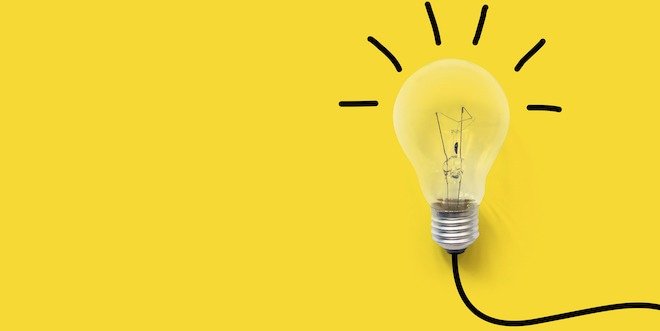 When you have diabetes, you need to learn a lot about the disease to manage it effectively. Still, there are always new things to learn. Here are 10 things you likely did not know about diabetes.
1. Type 2 diabetes often does not have any symptoms
While the common symptoms of type 2 diabetes include increased thirst, frequent urination, and cuts or wounds that are slow to heal, many people with type 2 diabetes experience no symptoms at all. In fact, it's estimated that about one-third of all people with diabetes don't know they have the disease. A diagnosis usually occurs once complications of diabetes have happened (for example, eye problems or heart disease). People have often had the condition for several years before they are diagnosed. This is why it is important to get screened for diabetes if you are at risk.
2. Diabetes is a life-long condition
There is currently no cure for diabetes. Once you have the condition, it must be managed for the rest of your life. The cornerstones of diabetes management include eating healthy foods, exercising regularly and taking your medications as prescribed by your healthcare team. A limited number of people have been successful in reversing diabetes. Learn more here.
3. There are a number of types of diabetes
The three main types of diabetes are:
Type 1 diabetes, an autoimmune disorder that happens when the body no longer produces any insulin at all.
Type 2 diabetes, which happens when the body cannot make enough insulin, or can't use the insulin that is released into the body.
Gestational diabetes, which happens during pregnancy, when a woman's body cannot produce enough insulin to handle the effects of a growing baby.
4. Many things affect blood sugar (not just food)
It's not just the foods you eat that affect your blood sugar. A number of other factors can cause highs (hyperglycemia) or lows (hypoglycemia):
Hyperglycemia can happen if you become ill (especially if you have an infection), are under stress, don't take your diabetes medication as prescribed, eat more than planned or are less physically active than usual.
Hypoglycemia can happen if you exercise more than usual, eat less than planned, take too much diabetes medication, or drink alcohol.
5. You don't need to eliminate all sugars with diabetes
Having diabetes doesn't mean you have to cut sugar out of your diet completely. Everyone enjoys sugary snacks occasionally, and there's no reason why you can't treat yourself occasionally, as part of a healthy, balanced diet.
6. Diabetes can affect many organs and systems in your body
The complications of diabetes can affect many parts of your body, including the:
Heart (cardiovascular disease, including heart attacks and heart failure)
Eyes (retinopathy)
Kidneys (nephropathy)
Nervous system (neuropathy)
Learn more about diabetes complications and how to prevent them here.
7. The most common cause of death in people with diabetes is heart disease
By far, the most frequent – and serious – complication of diabetes is heart disease. Common heart health issues in people with diabetes include high blood pressure levels, high cholesterol levels, heart attack, heart failure and stroke. Recent data from the United States National Heart Association show that 65% of people with diabetes die from heart disease.
Learn about ways you can protect your heart here.
8. Diabetes is the leading cause of blindness in adults
Retinopathy (eye disease) happens when blood sugar levels remain high over a long period of time. This results in damage to the blood vessels in the retina (the tissue that lines the back of the eye). When left untreated, retinopathy can lead to blindness. In fact, according to the Diabetes Canada clinical practice guidelines, diabetic retinopathy is the most common cause of blindness in adults.
Learn more about risk factors and warning signs for diabetes-related eye disease here.
9. Depression and mental health issues are common in people with diabetes
The stress of managing a chronic condition on a daily basis has been known to take a psychological toll on people with diabetes. In fact, many mental health conditions are associated with diabetes, including anxiety, depression, diabetes distress, sleep disorders and eating disorders. These conditions are more common in people with diabetes than those who don't have the disease; the Diabetes Canada clinical practice guidelines note that 10% of people with diabetes suffer from major depression, vs. 5% of people in the general population.
Learn more about mental health and diabetes here.
10. A diabetes diet is pretty much the same as a healthy diet for someone without diabetes
A healthy meal plan is crucial to helping you manage your diabetes, and is really no different than a healthy meal plan for people who do not have the condition. Canada's Food Guide is a good place to start. In the meantime, here are some tips for healthy eating:
Choose lean meats (chicken, turkey) more often than fattier meats (beef, pork).
Eat high-fibre foods, such as whole grain breads and cereals, vegetables and fruits.
Eat three meals per day at regular times and space meals no more than six hours apart. You may benefit from a healthy snack.
Limit sweet and sugary foods, such as cookies and cakes, regular pop, candies, jam and honey.
Limit the amount of high-fat food you eat, such as fried foods, potato chips and pastries.
If you are thirsty, drink water instead of regular pop or fruit juice.
Find out more about diabetes and healthy diet here.