Diabetes and mental health are very closely linked. It is estimated that about 30% of people with diabetes have symptoms of depression at one time or another. The experience of living with diabetes is often associated with concerns specific to the illness, such as fear of complications or fear of hypoglycemia. As a result, conditions such as depression, diabetes distress and anxiety can all occur.
Can diabetes cause depression?
While we know that people with diabetes are at higher risk of depression than people without the condition, we are not so sure why this is true.
There can be a great deal of stress associated with managing a chronic condition like diabetes. You may feel frustration or sadness associated with difficulty managing your diabetes and keeping your blood sugars or A1c within target range. If you have recently developed a complication from diabetes such as kidney damage, you may feel hopeless or like you are losing control. As you can see, there are lots of potential sources of stress that can build up in your life and eventually lead to depression.
In terms of type 1 diabetes – it is specifically associated with depression, especially in children and teenagers. In fact, some studies have shown that the level of depressive symptoms in children and adolescents with type 1 diabetes is nearly double that of the highest estimate of depression in youth in general.
Depression can affect diabetes management:
Unfortunately, while poorly managed diabetes can contribute to developing depression, depression can actually result in poor diabetes management. It can be somewhat of a vicious cycle. If you are depressed, have little energy and motivation, you will likely find tasks such as regular blood sugar monitoring, taking your medications, exercise or maintaining a healthy diet quite difficult. All of this will affect your blood sugar levels and diabetes management.
Symptoms of depression:
It is important to know the symptoms of depression, so you can seek help when you are feeling down or sad. Some common symptoms of depression include:
Loss of pleasure: you no longer take interest in doing things that you used to enjoy.
Change in sleep patterns: you have trouble falling asleep, wake often during the night or sleep more than usual.
Changes in appetite: you eat more or less than you used to, resulting in a quick weight gain or weight loss.
Trouble concentrating: when you watch a television program or read a book, other thoughts constantly intrude.
Loss of energy: you feel tired or easily fatigued
Guilt: you may feel you "never do anything right" and worry that you are a burden to others.
Suicidal thoughts: you feel you want to die, or are thinking about ways to harm yourself
Untreated depression can have a serious effect on overall health. Some studies have shown that people with diabetes and depression pay less attention to their disease management, including diet, exercise and checking blood glucose levels.
That's why it's important to listen to your body and your brain, and recognize if you have any symptoms of depression. If so, reach out to your diabetes healthcare team, and trusted family and friends, to talk about what can be done about it. There are many therapies and medications available to help you, if and when you need them.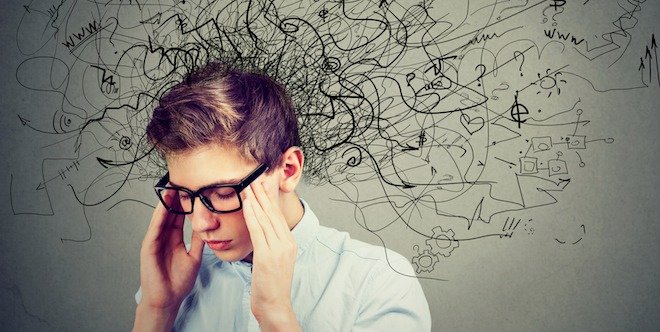 Treatment for depression:
If you have diabetes, or are a caregiver, it is important to recognize the symptoms of depression and seek help. A healthcare professional will help rule out other causes of these symptoms and provide a formal diagnosis of depression. Your doctor will also offer suggestions for different types of treatment or supports that may be best for you. Some treatments for depression include:
1. Psychotherapy:
Your doctor may refer you to a trained therapist or psychiatrist for psychotherapy. There are a few different types of therapies that are quite useful in depression, such as cognitive-behavioural therapy.
2. Medication:
Antidepressants are commonly prescribed medications for depression. It usually takes around 2-8 weeks of taking these medications before you notice improvements in your depressive symptoms. Make sure you talk to your psychiatrist and primary care doctor about different antidepressants that may be right for you, as well as what side effects they can cause, and how they may affect your blood sugar levels.
Stress and diabetes:
While you may not have depression, it is fairly common for people with diabetes to feel stressed. The daily concerns regarding eating healthy foods, getting enough physical activity and remembering to take your medications properly can definitely take a toll.
Stress can present itself in a number of ways, both physical and psychological. Some of the more common symptoms include the following:
| | |
| --- | --- |
| Physical symptoms | Psychological symptoms |
| Headaches | Frequent bouts of crying |
| Muscle pain or tension | Trouble with memory and concentration |
| Feeling very tired | Sleeping too much or not enough |
| Significant weight loss or gain | Feeling irritable or anxious |
| Stomach and gastrointestinal problems (vomiting, nausea, diarrhea or constipation) | Avoidance of work or school tasks, and difficulty completing them |
Like depression, stress can also affect your blood sugar levels. Prolonged periods of stress can cause the body to release epinephrine (adrenaline) and other hormones, such as glucagon and cortisol. Because of this, more glucose is released from the liver and the body becomes less sensitive to insulin; this is what causes blood sugar levels to rise.
Stress Management:
There are some proven ways to help you manage stress, including:
Doing breathing exercises in the morning when you wake up, and at night before bed. Deep breathing helps to decrease activity in the stress centres of the brain.
Exercise has been shown to decrease stress levels. Yoga is a particularly valuable mind–body practice that combines physical poses, controlled breathing and meditation or relaxation. Whichever activity you choose, find one that you enjoy so you'll stick with it.
Seeking healthcare professional support. If you feel that your stress is adding up and is starting to affect your quality of life, talk with your healthcare team. They can help you find a psychologist, social worker or stress-reduction program to help you identify and cope with the sources of stress in your life.
Support Groups. There are a number of diabetes support groups across Canada. Many of them are run by community healthcare clinics or hospitals. Ask your healthcare team if they can recommend a diabetes support group in your area.
Recognizing and managing your stress early on is important, because it may prevent you from getting too overwhelmed with these stressors, and ultimately prevent depression.