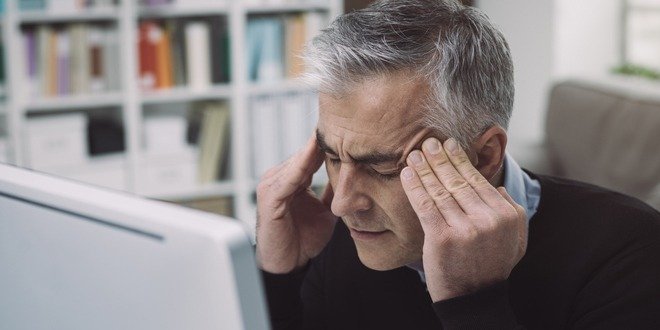 Fear of hypoglycemia is common in people with diabetes, but there are steps you can take to manage it.
What is fear of hypoglycemia?
Fear of hypoglycemia is the worry or anxiety that people have about experiencing low blood sugar (hypoglycemia). Fear of hypoglycemia is particularly common in people with type 1 diabetes who depend on insulin therapy, but it can also affect women with gestational diabetes who take insulin, and people with type 2 diabetes who take insulin or other medications that can cause hypoglycemia (such as sulfonylurea drugs) to manage the condition.
How can fear of hypoglycemia develop?
If you've had lows before, and know how devastating they can be, it's natural to be frightened that they'll happen again. The effects of hypoglycemia can be embarrassing, uncomfortable and scary. Getting sweaty, having slurred speech, shaking uncontrollably or being confused can be distressing, but the anticipation of them occurring during an important work meeting, while driving, or on a social evening out with friends can be even more worrisome.
How could this fear restrict my diabetes management?
Because hypoglycemic episodes can be traumatic, people with a fear of hypoglycemia sometimes adopt behaviours that can negatively affect their diabetes management. This usually means that they try to avoid hypoglycemia by keeping their blood sugars higher than normal by:
Not taking insulin or diabetes medications as prescribed
Eating more than needed
Restricting physical activity
This may prevent hypoglycemic episodes, but will ultimately lead to poor diabetes management, causing more health problems in the future.
Why is it important to control blood sugar and A1C levels?
People who continually keep their blood sugar levels higher than normal, in an effort to avoid hypoglycemia, have an increased risk of diabetes complications, including eye disease, heart disease, kidney disease and nerve damage. (All of these complications are associated with high blood sugars.)
That's why it's important to keep your blood sugar and A1C levels at target.
How can I manage a fear of hypoglycemia?
One of the key things you can do to manage your fear of hypoglycemia is to think about the issue rationally, not emotionally (i.e. what is causing me to go low, and how can I avoid it in the future?). It's worthwhile to test your blood sugars regularly and record them in a logbook (most blood glucose meters also record your levels). By doing this, you can spot any patterns – both highs and lows – and figure out why they're happening. Your healthcare team can help you analyze your patterns and can also suggest changes to your diabetes management routine to help prevent lows.
Of course, recognizing the initial signs and symptoms of low blood sugar is extremely important. So, listen to your body and tune in to your early warning signs. It is also important to have a plan in place, and a strategy for what to do during lows, so you can prevent and manage these dangerous and scary dips in blood sugar.
While hypoglycemia can be a terrifying experience for people with diabetes, proper management of your diabetes and being prepared to treat low blood sugar can be the best way to avoid it.  Learn more about hypoglycemia and its challenges here.
This article is sponsored by Novo Nordisk Canada.