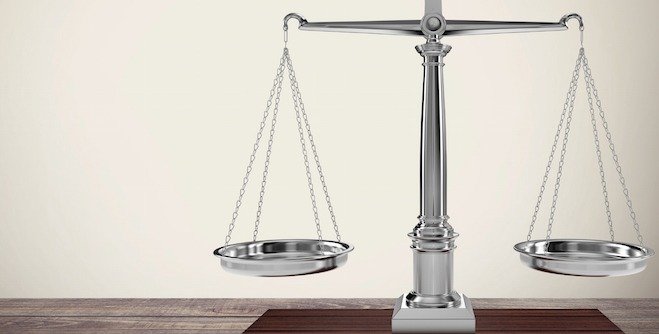 For people with diabetes, controlling blood sugar is a delicate act between healthy eating, staying active and taking diabetes medications.  Balancing medications and hypoglycemia is important as well as understanding how to recognize when blood glucose levels are dropping.
The blood sugar lowering effect of the diabetes medications can be potentiated by a number of factors, including eating a smaller meal, eating too late, doing more than the usual level of activity, or taking more medication than the body requires.  The combined effect is hypoglycemia (low blood sugar). On a positive note, hypoglycemia means the diabetes medications are effective in lowering the blood sugar, although too much is happening.  If each episode can be linked to its potential cause(s), corrective action can be put in place to reverse the problem.
Being aware of hypoglycemia when it happens is the first critical step. This makes diabetes care even more challenging for people who are unable to recognize the signs and symptoms, such as those with cognition issues, and who are living alone.  This group of individuals is most vulnerable to the serious sequelae of hypoglycemia such as falls and fractures. It is important for their families to keep close watch on the emergence of hypoglycemia and quickly seek help to resolve the plausible causes.
What are some of the signs to suspect that someone is experiencing hypoglycemia?
If you notice blood sugar readings in their meters below 4.0 mmol/L
If you notice signs of a fall, such as bruises, scrapes or bleeding
If your loved one complains of a nightmare during the night or dizziness or headache in the morning
If you notice prepared meals are not eaten or foods are rotting
If your loved one complains about sweating profusely during the night or if you notice the bed linen is wet from sweating
If you notice medications are taken incorrectly
If you notice diabetes medications needed refills before their due date
If your loved one is unkempt
If you notice a decline in wellness and the functional level in your loved one
If you have set up a home "hypoglycemia treatment kit" to keep all the necessary supplies to treat hypoglycemia, and the supplies are disappearing
Can hypoglycemia happen in someone who has been taking the same diabetes medications for a long time with good control?
Yes, yes yes…it is entirely possible. Blood sugar levels are not only affected by daily intake of food, activity level and diabetes medications. The balance of the triad can also be influenced by changes in the body from aging, sickness, or the presence of interfering factors. Some examples are:
The person is eating less than the usual meal
The person has a poor appetite as in the elderly, or the change is caused by adding a new medication or removal of an existing medication
The person is doing more than the usual level of activity
The body is less able to excrete the diabetes medications, common in the elderly resulting in the medications' excessive action
When a new medication is added, the interaction makes the diabetes medication work harder
When a medication which works against the diabetes medication is discontinued
The person unintentionally takes more than the prescribed dose of the diabetes medication
The person is not using insulin properly.  Examples are incorrect use of the insulin pen, not mixing insulin well, improper injection site rotation, or improper storage of insulin.
To help your loved one, it is important for you to gather specific information on the changes.  Some suggestions are:
What are the blood sugar levels around the time of hypoglycemia?
How often is hypoglycemia happening?
Is there a pattern to the occurrence of hypoglycemia?
Are there any recent changes (addition or deletion or change of dose) to the person's medications including herbal supplements?
What are the changes in the person's daily living activities?
Are there any changes to the person's appetite – and why?
What can you do to remedy the situation?
Things you can do:
Provide support to facilitate healthy eating, explore community support such as Meals on Wheels or resources from Community Care Access Centre (CCAC)
Increase blood sugar testing
Things you need help with:
Connect with the diabetes healthcare team/physician to discuss adjustment of diabetes medications. Attend the appointment and provide details on all relevant findings. Bring with you all medications in their original containers and recent blood sugar results
If the person is using insulin, you and your loved one will greatly benefit from a session with the diabetes care team to review insulin use and care
The frequent occurrence of hypoglycemia necessitates a prompt review of all aspects of diabetes management beyond the triad of food, activity and diabetes medications. For those who are less able to practice self care, vigilance from their families in detecting changes and promptness in seeking help can reduce the harm from such events.