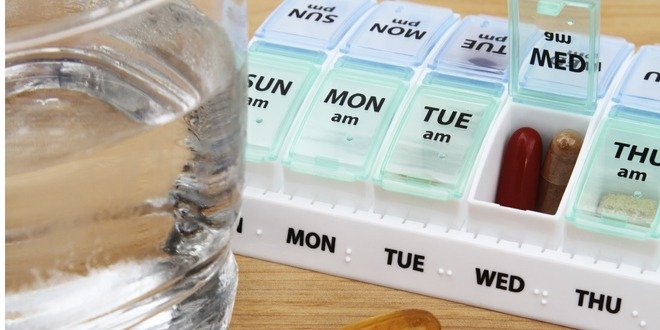 People with diabetes often suffer other chronic health conditions; it is not uncommon to see them taking several prescription medications. For the elderly, especially those who experience memory decline, managing their medication taking can be extremely difficult.
The following are tips on managing medication taking:
1. Use one pharmacy
Having all prescriptions dispensed from one pharmacy can help prevent drug interactions, identify drug allergies  and  make getting refills easy.
Most pharmacies offer automatic refills, sometimes with phone reminders that it's time to pick up the medications.
Some pharmacies are able to package daily doses of medication in "blister packs" to help patients remember to take their medications.
When an over-the counter remedy is required, the pharmacist can assist in the selection of the appropriate product.
In Ontario, pharmacists are reimbursed to provide "MedsCheck". This is an individual medication counselling session aimed at identifying problems with medication taking and helping to generate a medication list for the patient.
2. Make a list of medications and take it to all doctor/hospital/clinic appointments
The list should identify the name, dose, frequency and purpose of each medication. Be sure to include all over-the counter medications, vitamins, supplements and herbal remedies.
If you are unable to prepare the list, ask the pharmacist to help, or take advantage of the MedsCheck (or alternative) program if it is available in your area.
Update the list with any change to medications.
Learn the name and purpose of each medication.
3. Managing daily doses
All prescription medications are dispensed in childproof containers. If you have trouble opening them, you can request the regular "flip cap" containers. Such should be noted in the medication profile for future dispensing.
Pill boxes are a simple and effective tool to organize the medications, with labelled compartments for each day of the week or several rows of compartments if medications are to be taken multiple times a day.
"Blister packs" can be an alternative if you have trouble filling the pill boxes. See "Use One Pharmacy" above for detail.
If medications are to be used "as needed", do not include them in the pill box/blister pack unless they are taken regularly.
As a visual reminder, place all medications in a location of the home that you visit often, such as next to a coffee maker or on the kitchen table – but out of reach of small children.
Post the medication list at a location with easy reference in case of emergency and for filling of pill boxes.
We will continue the discussion on "Tips on Managing Medication Taking" in the next blog.