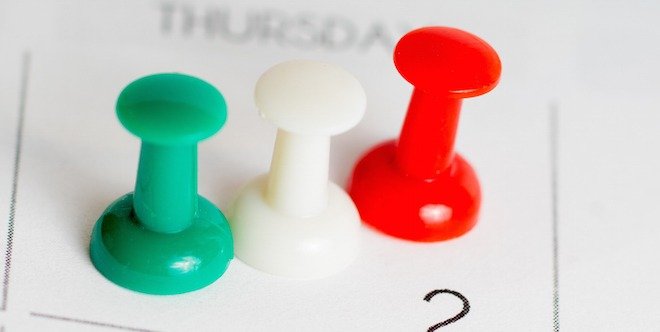 Do you ever find yourself picking up medication prescriptions on different days? Did you ever wonder if you could arrange for your chronic medications to be picked up all at the same time? Medication synchronization may be the answer for you.
Medication synchronization is the filling and refilling of chronic disease medications on the same day. It is 'synchronizing' or aligning your medications so that they can be picked up all together on a specific date.
How does medication synchronization work?
First, you decide on a date with the pharmacist for the alignment of medications. On this date you will come in to pick up your medications, which will be filled according to synchronization. This means that some prescriptions will be filled for smaller quantities for the first few months until all of your medications are aligned by date.
The pharmacist will contact you before your medications are due to make sure that your medications are up to date and remind you to pick up your refill.  The pharmacist may ask you a few questions in order to keep your medications in sync, e.g. if you have any new prescriptions or are expecting any changes to your current medications.
Why should you consider medication synchronization?
Convenience: Medications can all be picked up at the same time from the pharmacy. By having the same due date, this reduces the number of calls to the pharmacy and reduces trips to pick up medications.
Medication adherence: Synchronization has been shown to improve medication adherence and lead to positive health outcomes.
Organization: By having a more organized approach the pharmacy can better predict when you will be coming in to pick up your medications. But what does this mean for you? It means that the pharmacy will be better prepared for your arrival. For example, issues, such as contacting a physician for a refill request, are more likely to be resolved prior to you coming to pick up your medications.
Ultimately, medication synchronization can optimize your health, reduce your trips to the pharmacy, and will give the pharmacy team more time to answer any questions you have about your medication. Many pharmacies offer this service, but check with your pharmacy to make sure that they can provide medication synchronization for you.
Who qualifies for medication synchronization?
Anyone who picks up more than one chronic medication from the pharmacy may be interested in this program.
What can you do to help this process run smoothly?
Let the pharmacy know you are interested. Once enrolled in the program, make sure to bring in any new prescriptions as soon as possible. This will help to maintain the synchronization of your medications.
Since there are many things to track and manage in the daily life of someone with diabetes, simplifying medication pickup can free up time for other management responsibilities or simply provide some more personal time!
Learn more about diabetes medications here.