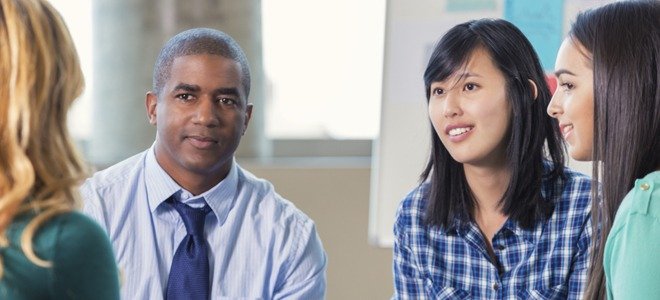 Supporting an individual with diabetes always brings some individual challenges. But whatever the circumstances, these 10 ways to support someone with diabetes will go a long way to help.
1. Ask what you can do to help. Don't just assume you know what assistance is needed. Ask. Your family member or friend may have a particular need that isn't immediately apparent. Perhaps they may need to be driven to medical appointments or to pick up medical supplies. Give them a chance to let you know.
2. Listen to their frustrations and challenges. Living with diabetes can sometimes feel a lonely journey. Make it clear you are there with unconditional support, and will always be happy to sit and chat.
3. Become educated. Learn about diabetes and stay informed. The Diabetes Care Community is a good place to stay on top of the latest diabetes management and news. Share what you learn.
4. Be an exercise buddy. Invite your family member or friend to join you for walks or bike rides. The exercise will be good for you both.
5. Join in healthy eating. Go grocery shopping together and restock your pantry or pantries with healthier foods. Share recipes for tasty, healthy meals that fit the diabetes management meal plan.
6. Be thoughtful at family gatherings. Make sure there are always food and beverage options that are appropriate for someone with diabetes. Make sure the serving sizes are appropriate too. Buffet style eating can be a successful option, allowing an individual with diabetes to serve themselves the recommended types of foods in the right portions.
7. Learn about blood glucose lows. Learn to recognize the symptoms of hypoglycemia and know what to do if they occur. Make sure your family member or friend always has a fast-acting carb on hand to treat low blood glucose levels.
8. Go to the pharmacist together. Arrange a consultation. Learn about the medications that are being taken, and get help with organizing the medication schedule. Make sure you both understand what should be done if a medication is missed. This is also a good opportunity to ask about taking medications during illness.
9. Get involved in a support group.  Being active in a local or online support group for diabetes caregivers is a great way to share concerns and experiences, and to pick up valuable tips and information from others in your situation. Ask your diabetes healthcare team for a caregiver support group in your community or a recommended online support group that would be appropriate.
10. Give love and encouragement. Acknowledge your loved one's efforts and make it clear that you understand it isn't always easy. Be there with support and caring through the good times and the bad. Avoid being critical when targets aren't met. Diabetes management is an imperfect science and even with the best intentions, there are still likely to be slip-ups. Be supportive and offer encouragement.