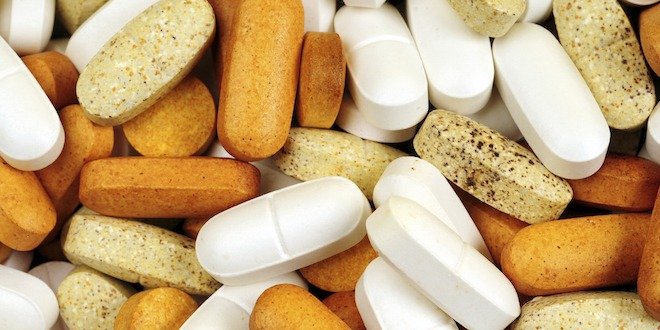 A 2010 Ipsos-Reid survey shows that 73% of Canadians regularly take natural health products (NHPs) like vitamins and minerals, herbal products, and homeopathic medicines.
Among NHPs, vitamin and mineral supplements are most often used by Canadians. The majority of the people surveyed cited the reasons for taking NHPs as being for health maintenance, illness prevention, strengthening the immune system and a general concern about health. They also believe that natural health products are better for them than chemical products or drugs.
Contrary to their belief, because a product is "natural" doesn't mean there is no risk associated with its use. Some potential risks are:
doses taken in excess of the recommended daily limit over a long time
manufacturing problems (like contamination, incorrect ingredients or dosage)
unproven claims, which can lead people to use the wrong products for serious conditions or to delay proper treatment
not enough information for people to make an informed choice (like incorrect instructions or no warnings that a product may not be suitable for certain groups)
interaction with prescription drugs or other natural health product unwanted side effects, like allergic reactions
In general, people who follow Canada's Food Guide do not require vitamin and mineral supplements. However some individuals will benefit from supplements:
Older adults: some vitamins and minerals become more difficult to absorb such as vitamin B6, vitamin B 12, vitamin D and calcium.  If the person has a low caloric intake or the food choices are poor, a multivitamin specially made for people 50+ should be considered.
Women planning a pregnancy/pregnant women: Health Canada recommends taking a multivitamin with folic acid 0.4 mg at least 3 months before pregnancy and at least for the first 4 weeks of pregnancy can help prevent serious birth defect.
Individuals who are lactose intolerant and not getting enough calcium from food.
Individuals with osteoporosis and/or tested low for serum vitamin D level.
Individuals tested low for vitamin B 12 level.
Individual with anemia treatable by iron or vitamin B 12 and folate supplement.
A word on calcium supplement
Two main types of calcium supplements are available: calcium citrate and calcium carbonate. Thelabel will specify the amount of elemental calcium from each tablet. For example, a 1250 mg tablet of calcium carbonate may contain 500 mg of elemental calcium. Only the 500 mg should be counted as part of the daily calcium. Consider the following tips to get the full benefit from calcium supplement:
Calcium carbonate is best taken with food for better absorption. Calcium citrate can be taken at any time.
Take no more than 500-600 mg elemental calcium at each dose because more is not absorbed.
Calcium citrate is preferred in individuals taking medications to suppress stomach acid secretion (proton pump inhibitors such as pantoprazole, lansoprazole or histamine 2 blockers such as ranitidine) for better absorption.
Take calcium together with vitamin D to enhance its absorption. Some tablet formulations provide both calcium and vitamin D.
In individuals with seafood allergy, do not choose calcium supplements that have coral or oyster (may be listed as natural source) in the ingredients list.
Separate calcium from either iron or thyroid supplement (levothyroxine) by at least 1 hour. If taken together, calcium will significantly reduce the absorption of both iron and thyroid supplement.
 Some do's and don'ts on using vitamin and mineral supplements
Do's:
Familiarize yourself with the benefits of the vitamin or mineral and their food sources by visiting EatRight Ontario or other credible websites. It is always better to get them from food sources if possible.
Always inform your health care provider(s) regarding the NHPs you are taking.
Use approved products. Look for the eight-digit Natural Product Number (NPN) or Homeopathic Medicine Number (DIN-HM) on the label.
Check the approved claims, doses and warning of NHPs by visiting the Health Canada website: http://webprod3.hc-sc.gc.ca/lnhpd-bdpsnh/index-eng.jsp
If the NHP may have an effect on blood glucose and/or blood pressure, monitor changes so adjustment can be made to the prescription medications if necessary.
Don'ts:
Do not take vitamin E when taking blood thinners because vitamin E can increase the risk of bleeding.