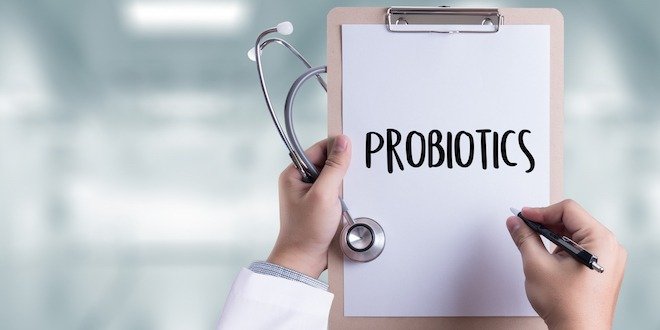 What are probiotics?
Probiotics are live bacteria and yeasts that are good for your overall health, especially your digestive system health. While we usually think of bacteria as being bad for you, the human body is full of bacteria – both good and bad. Probiotics are known as 'good' bacteria because they help keep your gut flora healthy.
How do probiotics work?
Researchers still don't know exactly how probiotics work, but what is known is that there are a couple of ways in which they can help you stay healthy:
They help you balance the 'good' and 'bad' bacteria in your body to keep it working well.
When you lose 'good' bacteria in your body (for example, after you take antibiotic medicines), probiotics can help replace these bacteria.
What are the types of probiotics?
Many types of bacteria are classified as probiotics, but most come from three main groups:
Lactobacillus is the most common probiotic. It's found in yogurt and other fermented foods
Bifidobacterium is also found it in some dairy products
Saccharomyces boulardii is a yeast that has a probiotic effect; it helps fight diarrhea and other digestive problems
What are the benefits of probiotics?
Probiotics help move food through your digestive system. As well, some studies have shown that some probiotics can have an impact on the immune system.
How can I consume probiotics?
Probiotics can be consumed in foods (for example, foods or beverages that have added probiotics) or as a supplement. Probiotic supplements are generally available in pill or powdered form. There are a number of reasons why probiotic foods are the preferred method of consuming probiotics:
Probiotic foods can buffer stomach acids and increase the chance that the probiotics will survive passage through the body.
Fermented foods that contain probiotics can also be a source of other nutrients that are needed for good health (for example, calcium, protein and potassium).
Probiotic supplements in the form of pills often don't provide nutrients that probiotic foods have. As well, some people have trouble swallowing pills, or just don't like taking them.
What foods contain probiotics?
Most of the foods that contain probiotics are fermented. Yogurt is a good source of probiotics. It is made from milk that has been fermented by 'good' bacteria, mainly lactobacillus and bifidobacterium.
Kefir is also an excellent source of probiotics. Kefir is a fermented milk drink, which is made by adding grains of kefir to cow or goat milk. (Kefir grains are not cereal grains; they're actually cultures of lactic acid bacteria and yeast.)
Other foods that contain probiotics include:
Sauerkraut, which is made from finely shredded cabbage
Kimchi, a spicy Korean side dish that contains cabbage and other vegetables, as well as chili peppers and garlic
Tempeh, a soybean product
Kombucha, a black or green tea drink
Pickles and gherkins
Some types of cheeses, such as gouda, mozzarella, cheddar and cottage cheese
However, it's important to note that not all fermented foods have probiotic properties.
Probiotic foods are very safe for most people. If you have concerns, speak with your healthcare team to see if probiotics are right for you.
Every probiotic strain has its specific actions and should be taken in its specific quantity. Some probiotics have been studied more than others. Ask your healthcare team which one you should take, if you have any specific issues.