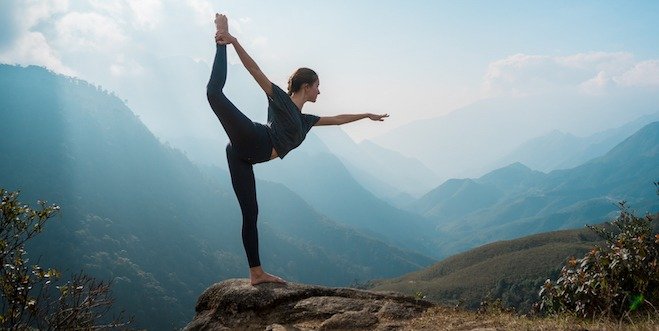 Physical exercise can benefit a person's mental health by improving their sleeping habits, sense of well-being, mental awareness, management of stressful situations and mental health challenges (for example, depression and anxiety).
By performing physical exercise, levels of serotonin (a neurotransmitter) and endorphins (a type of hormone) increase. Increased serotonin levels can result in reduced muscle tension, and improved concentration and memory. Increased endorphin levels can reduce feelings of pain and produce feelings of euphoria (intense excitement or happiness).
I have worked in the mental health field for a number of years, and recommend physical activity to my clients with diabetes. This idea was originally suggested to me by a psychiatrist with whom I worked. He noted that, "physical exercise can work better than psychiatric medication, without any side effects." (If you take medication for depression, be sure to consult your healthcare team if you are considering discontinuing it.)
Exercise: depression and anxiety
Studies have shown that depression and anxiety are reduced in people who undertake regular physical exercise. Research has also shown that maintaining an exercise schedule can prevent a relapse of depression or anxiety symptoms. Another important benefit of physical exercise is that it reduces negative thoughts, which often fuel depression and anxiety. This strategy can be described as a mindfulness exercise: focusing on your body, and how it moves and feels as it exercises, helps interrupt the flow of worries.
Exercise and stress
Stress can cause the body to exhibit signs of tension, such as tight muscles (especially in the shoulders and back), difficulty swallowing, stomach pain, headache and fatigue. Because physical exercise increases serotonin and endorphins levels, muscle tension is reduced and feelings of happiness are enhanced. The improvement of cognition that comes with physical activity may also help you to resolve a stressful situation.
What kind of exercise? When and where to do it?
Exercise regimens should be individualized, meaning that it's important that you choose physical activities that you'll enjoy over the long term, and ones that suits your lifestyle. If you have been inactive for a long period of time, then going to the gym may not appeal to you. However, there are lots of activities you can do, right in your own home! These include housecleaning, walking up and down stairs, gardening and dancing.
Other activities for beginners outside the home include walking, jogging and cycling. If weather is an issue – whether it's very hot or very cold outside – think about walking in a mall, grocery store or community centre.
Whatever activity you choose, remember to start slowly and gradually increase the duration and intensity of the exercise, to achieve the best health benefits.
Thirty minutes of moderate-intensity exercise (such as a brisk walk) three days per week is sufficient to achieve both physical and mental health benefits. These 30 minutes do not have to be continuous; for example, three 10-minute walks are believed to be as beneficial as one 30-minute walk.
Physical exercise is a contributing factor in improved mental health. The important thing to remember is that it should be tailored to your individual needs and preferences, so that success can be achieved and maintained.