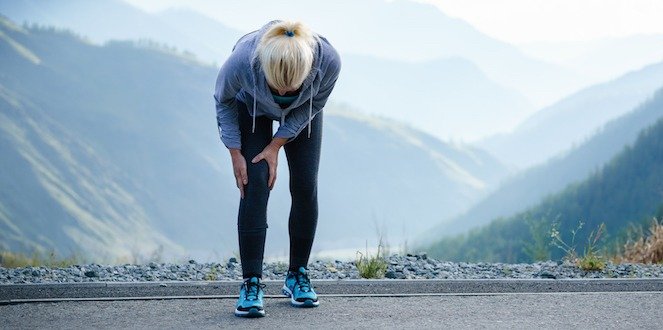 If you are suffering from chronic pain, there's no reason why you still can't exercise regularly. You just need to know what types of exercises are best for your condition. This article will focus on exercises that you can do if you are suffering from joint pain or leg pain.
1. JOINT PAIN
What exercises can I do if I experience joint pain?
If you suffer from joint pain, which can be caused by arthritis or bursitis, there are lots of exercises you can still enjoy. The best workouts for people with joint pain include resistance (muscle-strengthening) and low-impact aerobic exercises. Examples of these exercises include:
Resistance exercises:
Exercise with weight machines
Weight lifting
Working with resistance bands
Aerobic exercises:
How can exercise help my joints?
While exercise is good for your diabetes management, it can also help relieve joint pain. Exercise may benefit your joints in the following ways:
Joints are surrounded by a soft tissue called the synovial membrane, which produces a fluid that acts like oil in an engine, allowing your bones to move past one another more smoothly. Physical activity encourages circulation of this fluid.
Exercise gets your heart pumping, which increases blood circulation throughout your body – including your joints. As a result, the synovial membrane is exposed to a steady supply of nourishing oxygen and nutrients.
The weight that bears down on your joints when you exercise forces water molecules out of the cartilage. When the weight is lifted, the water molecules return, bringing oxygen and nutrients the joints need.
Exercise strengthens the muscles, ligaments and tendons surrounding the joints. When these tissues are strong, they act like a brace to protect the joint, and lessen pressure on weakened joints.
Tips to protect your joints
While exercise is a great way to relieve joint pain and build muscle, it's important that you protect your joints during your day-to-day activities. Here are some tips for joint protection:
Keep moving. Avoid holding one position for too long. When working at a desk, for example, get up and stretch every 15 minutes. Do the same while sitting at home reading or watching television.
Minimize the stress on your joints. Avoid positions or movements that put extra stress on joints.
Discover your strength. Use your strongest joints and muscles to your advantage. To protect finger and wrist joints, push open heavy doors with the side of your arm or shoulder. To reduce hip or knee stress on stairs, lead with the stronger leg going up and the weaker leg going down.
Plan ahead. Simplify life as much as possible. Eliminate unnecessary activities (for example, buy clothing that doesn't need ironing). Organize work and storage areas; store frequently used items within easy reach.
Ask for help. Educate family members and friends about your arthritis and the limitations it imposes, and enlist their support! Ask for help with specific tasks.
2. LEG PAIN
What exercises can I do if I experience leg pain?
If you suffer from leg pain, which can be caused by peripheral artery disease, peripheral neuropathy or arthritis, there are lots of exercises you can still enjoy. The best workouts for people with leg pain include aerobic activities (such as walking, stair climbing, cycling or swimming) and resistance activities (such as exercising with weight machines, weight lifting or working with resistance bands).
How can exercise help my leg pain?
Research has shown that exercise can be very effective in increasing leg circulation and reducing pain, especially the pain associated with peripheral neuropathy, a common complication of diabetes. Regular exercise can also help increase muscle strength and flexibility in your legs, which will also help relieve pain.