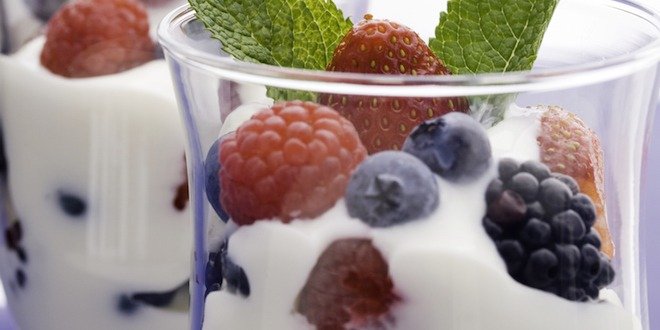 We are all encouraged today to consume low fat foods, whether we have diabetes or not. And the food industry has helped us in this endeavour by producing a number of foods that are labelled "low fat." While you might be thinking that this is good news for your overall health – as well as your waistline – there are some issues with low-fat foods that you should be aware of.
When fat is removed from foods, it's generally replaced with something else. And that 'something else' is the catch.
Saturated fats
Saturated fats are found in such products as butter and cheese. In an effort to make cheese products that are lower in saturated fats, manufacturers often replace them with "hydrogenated" fats, which add texture to the food product. Unfortunately, hydrogenated fats increase levels of undesirable trans-fats in our bodies, which are both bad for the heart and for cholesterol levels.
Sugar
Oftentimes, when fat is removed from foods such as yogurt or ice cream, it is replaced with sugar to provide texture and much-needed flavour. In some cases, the amount of sugar added is far greater than would be found in a regular, non-low-fat product, so while you may be cutting out fat, you're not reducing your caloric intake to any great degree. For example, some brands of no-fat yogurt contain up to 19 grams of sugar per serving.
Consuming high quantities of sugar can lead to blood sugar fluctuations, and can also make it more difficult to control overall calorie intake.
Modified starch
Modified starch is made from corn, tapioca or wheat, and is used in low-fat and fat-free salad dressing, yogurt, sauces and gravies. These modified starches have no nutritional value, and are generally very difficult for the body to digest
Watch your serving size
If you eat three servings of low-fat ice cream, at 3 grams of fat and 250 calories per serving, you're eating 9 grams of fat and 750 calories! Sometimes it's better to eat one serving of more satisfying whole-fat food and avoid the extra calories and sugar in the low-fat version.
Before eating a fat-free food, make sure the product isn't loaded with sugar or additives, and that it's actually lower in calories than the regular version. Also check the serving size.
While low-fat foods may seem like a healthy choice, be on the lookout for sugar and other unhealthy ingredients. These can lead to excessive hunger and ultimately weight gain. For optimal health, it's best to consume unprocessed, whole foods. This includes foods that are naturally low in fat, as well as foods that naturally contain healthy fats.