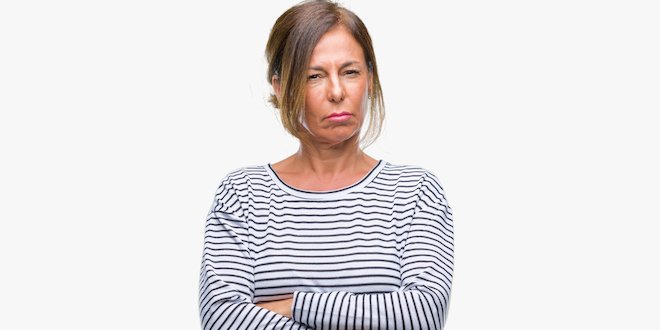 The trouble with a sugar high is that it often turns into a sugar crash, which can ruin your mood—and your day. Here's a look at sugar crash and mood and what you can do to manage this.
What does a 'sugar crash' mean?
This term refers to a sudden drop in energy levels after you've consumed a large amount of carbohydrates (particularly those simple sugars found in desserts). When the body has more sugar than it's used to, it quickly produces insulin to try and keep your blood sugar levels consistent. In turn, this causes blood sugar levels to decrease, resulting in a sudden drop in energy levels or a sugar crash. This condition is also referred to as hypoglycemia.
With this drastic energy drop you may also experience hunger, fatigue, anxiety, headaches and general discomfort. You'll also be distracted throughout the day, which will inevitably affect your productivity and concentration.
In extreme cases, people with diabetes can lose consciousness or enter into a diabetic coma during a sugar crash because of the body's increased sensitivity to inconsistent sugar levels.
Sugar crash and mood – how is it connected?
Studies have shown that there is a direct relation between our brains and our overall gut health. With 90% of serotonin receptors (chemicals in our bodies that regulate mood and behaviour) located in the gut, it's not surprising that what we eat every day can positively or negatively affect our moods.
In diabetes, experiencing a sugar crash due to low blood sugar can lead to confusion and trouble with co-ordination and decision-making abilities. Low blood sugar can also lead to behaviour changes, irritability and aggression. Read more on blood sugar and mood.
Research has shown a direct correlation between sugar intake and increased risk for depression and other mood disorders, especially among men. One London-based study showed that people who ate processed foods, such as sugary desserts, were more likely to be diagnosed with depression than those who relied on a diet of whole, unprocessed foods.
How do you treat a sugar crash?
Although sugar crashes can lead to unfavourable symptoms, the good news is that once your blood sugar returns to a normal range, these symptoms often resolve.
In the meantime, during a sugar crash, the body needs protein to balance out your blood sugar. Be sure to have some protein on hand, such as nuts, seeds, beans or eggs, to help resolve the sugar crash sooner.
The best way to prevent sugar crashes entirely is to keep your blood sugar levels in check at all times. That means eating healthy foods, exercising and taking your diabetes medication as prescribed.  And if you're going to indulge in the occasional sugary snack, eat it with or after other meals that contain fat, fibre and protein. This will help keep your blood sugar levels from going too high or too low.
How much sugar is okay to eat on a daily basis?
According to the American Heart Association, men should have no more than 150 calories of sugar a day (8-9 tsp), while women should have no more than 100 calories (6 tsp of sugar).
Diabetes Canada recommends choosing foods and drinks that are low on the glycemic index (GI). This is a scale that ranks foods and beverages by how much they raise blood sugar levels. Find more information on low GI foods and their benefits in diabetes.
Here's more on what types of sugar are best to keep your blood sugar levels on track.
How can I reduce sugar in my diet?
Here are some ways you can reduce sugar in your diet and improve your overall health.
Avoid high-sugar foods by reading food labels carefully. Read more on how to understand sugar content on food labels here.
Eat more fresh fruits and vegetables instead of high-sugar fruit and vegetable juices. Frozen fruits without added sugars are a good choice too.
Drink water instead of juice or pop. Add lemon, lime or grated ginger to water for a flavour boost.
Opt for whole foods over packaged and processed foods, which can contain high levels of additives and preservatives (and hidden sugars) that will disrupt healthy gut bacteria.
Avoid sugary cereals and yogurts and add cinnamon or berries to plain yogurt, oatmeal or chia pudding for a healthier alternative.
Remember that keeping your blood sugar levels in check will help you avoid sugar crashes and unwelcome mood swings.