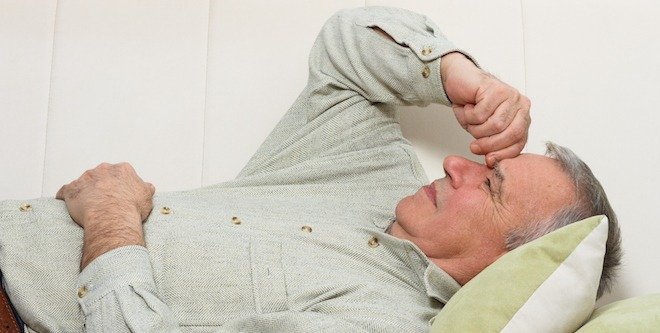 Anyone who has ever witnessed a diabetic coma, or experienced one first-hand, knows it can be a difficult experience. After all, when you're in a diabetic coma you're unconscious and unable to respond to your surroundings—and you need medical attention pronto!
Fortunately, diabetic comas don't happen often, especially if you're managing your diabetes. There are also plenty of warning signs prior to a diabetic coma and ways you can prevent one from happening in first place.
First off, what causes a diabetic coma?
The condition is primarily caused when your blood sugar gets way too high (hyperglycemia) or way too low (hypoglycemia) for too long a period of time. Left untreated, a diabetic coma can be fatal.
When muscle cells need energy, your body may start breaking down fat stores, which form toxic acids known as ketones. Combine these with high blood sugar and you could develop a condition called diabetic ketoacidosis, which could lead to diabetic coma.
Hyperglycemic hyperosmolar syndrome occurs when blood sugar levels get too high, making your blood thick and syrupy. This can lead to blood vessel complications (clots, stroke, heart attack) and diabetic coma.
Diabetic comas can be brought on by:
Excessive alcohol consumption
Skipping doses of insulin or insulin delivery problems
Surgery or other trauma
Poor diabetes management
Using illegal substances
Who's at risk?
If you have type 1 diabetes, you have a greater chance of going into a diabetic coma because of a higher risk of:
diabetic ketoacidosis which occurs with hyperglycemia or
hypoglycemia with insulin use.
For type 2 diabetics, a diabetic coma is more likely caused by severe dehydration, brought on by a condition called hyperosmolar syndrome. This happens when your blood sugar levels are extremely high and your body tries to rid itself of excess blood sugar through your urine.
 If you have had diabetes for a long time, you may fall into a coma without showing any symptoms at all because of hypoglycemia unawareness. Diabetic coma is also more common among the elderly, chronically ill and disabled.
It's always a good idea to tell your family members, coworkers and caregivers about what a diabetic coma is and why they should seek immediate medical help if it should ever happen to you.
What are the signs of a possible diabetic coma coming?
Thankfully your body will usually provide warning signs when your blood sugar is too high or two low. Be sure to check your blood sugar levels whenever you have any of the symptoms below and do what's needed to get yourself back on track. Find tips on how to recognize and treat hypoglycemia here.
Here are some signs that your blood sugar may be too low:
Sweating
Shakiness
Rapid breathing
Anxiety/Nervousness
Nausea
Confusion
Having trouble communicating
Light-headedness/Dizziness
Hunger
Here are some signs that your blood sugar may be too high:
Tiredness/drowsiness
Shortness of breath
Abdominal pain
Hunger
Frequent urination
Increased thirst/dry mouth
Rapid heart rate
Walking that is unsteady
A fruity smell to your breath
How can I prevent a diabetic coma?
The best way to prevent a diabetic coma is to properly manage your diabetes. That means taking your insulin as prescribed and keeping your blood sugar levels in check. Work with your healthcare team to ensure your blood sugar is at the right level.  Be sure to talk to them about having a plan in place for when you are sick and not able to take your medications or eat properly.
If you experience signs of hyper or hypoglycemia, be sure to promptly take steps to get it under control to avoid complications. And if your symptoms persist, seek medical help immediately.
Other ways to prevent a diabetic coma include:
Albeit rare, diabetic coma is a serious complication that can be fatal if it isn't spotted soon enough. Know the symptoms and take precautions by optimally managing your diabetes at all times. The power to protect yourself from a diabetic coma is well within your control.