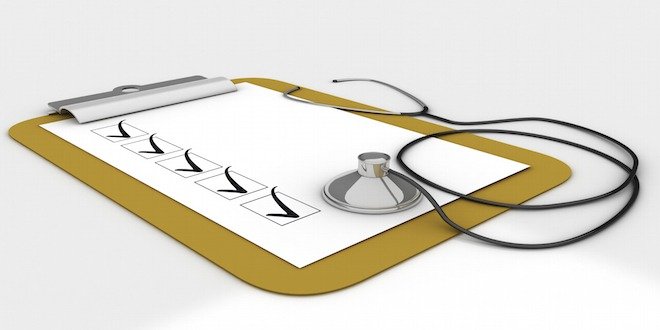 The diagnosis of type 2 diabetes can feel very abrupt and unexpected. Do individuals wake up one day and go from having normal blood sugars to having diabetes? Although it may feel as if it is a sudden diagnosis, type 2 diabetes and the progression from normal blood sugars to diabetes is usually a slow progression over time. People who do not have diabetes (diagnosed by a blood test), but do not have normal blood sugars, fall into a category of prediabetes.
About 30% of people with prediabetes will have diabetes in 5 years, if they make no lifestyle or medication change. Prediabetes is defined as a fasting blood sugar of 6.1 to 6.9 mmol/L, or a 2-hour post sugar drink (in the lab) of 7.8 to 11.0 mmol/L or an A1C of 6.0 to 6.4%. People with both a fasting blood sugar of 6.1 to 6.9 and an A1C between 6 and 6.4 have almost a 100% conversion to diabetes over a 5-year period.
Studies have shown that the conversion to diabetes can be delayed substantially by making lifestyle changes. Most studies combined an intensive and supported exercise program and diet with weight loss (about 5% of body weight) with a successful reduction of conversion to diabetes of 40%- to 60%. Diets are usually low in calories, low in fats and high in fibre. Exercise – both aerobic (e.g. brisk walking) and resistance (e.g. weights – increasing muscle burns calories better) helps prevent conversion to diabetes. Some medications have also been shown to prevent conversion to diabetes. The medication that is sometimes used is metformin, which is also the first choice for treating actual diabetes. Using metformin in prediabetes prevents conversion in 30% of individuals over 5 years.
Prediabetes and type 2 diabetes however are often an expression of a much broader underlying disorder including the metabolic syndrome. This is a very common condition and has a number of features:
High blood pressure…greater than 130/85

High fats in the blood (triglycerides)…greater than 1.7

Low "good cholesterol" (HDL)….less than 1 in men and 1.3 in women

Elevated waist circumference…men: greater than 102 cm and women: greater than 88 cm*

Fasting blood sugars greater than 5.6 mmol/L
(*These numbers are different for non-Caucasians)
Anyone with 3 of these features has metabolic syndrome.
So, people with metabolic syndrome may or may not have diabetes yet but are at elevated risk for diabetes. Also, they are at elevated risk for heart disease as all the features of metabolic syndrome are heart risk factors. Often these run in families. So, have a look at these and if you have a number of these features and have not been screened for diabetes, talk to your health care provider about diabetes risk factors. You can also calculate your risk with the CANRISK questionnaire.