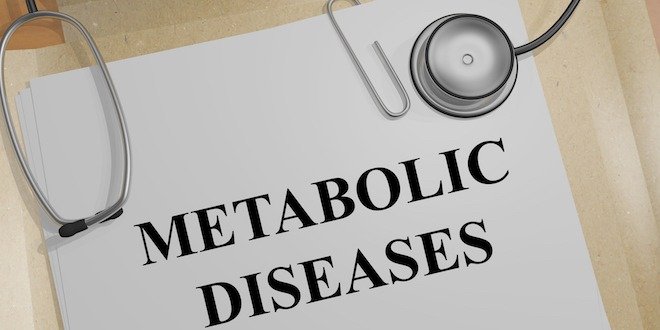 Have you ever heard your doctor refer to the term "metabolic syndrome"? Are you unsure what it is, or how it relates to diabetes? This article will discuss everything you need to know about diabetes and metabolic syndrome – including causes, risks, symptoms and prevention.
What is metabolic syndrome?
Metabolic syndrome isn't a single disease. Rather, it's a group (or "cluster") of conditions that have been linked to type 2 diabetes and heart disease. These conditions include high blood pressure, high blood sugar, high cholesterol and excess abdominal fat.
If you have metabolic syndrome, you're five times more likely to develop type 2 diabetes than someone who doesn't have it. In Canada, about one in five people have metabolic syndrome.
What causes metabolic syndrome?
Metabolic syndrome is more common in people who are overweight or obese. However, even if you are not obese, you may be at greater risk for metabolic syndrome if a parent or other close relative has type 2 diabetes.
Insulin resistance is another key cause of metabolic syndrome. When your cells resist insulin – the hormone that regulate blood sugar levels – you eventually accumulate too much sugar in your bloodstream. This increases your risk of metabolic syndrome, as well as prediabetes and type 2 diabetes.
Are you at risk for metabolic syndrome?
The following risk factors increase your risk of having metabolic syndrome:
Obesity
High blood pressure
High blood sugar
Low HDL cholesterol levels (the "good" cholesterol)
High triglyceride levels (triglycerides are fats found in the blood)
Older age: your chances of getting it increase as you get older
Ethnic background: the condition is more common among African Americans, Asians, Hispanics and Native Americans
What are the symptoms of metabolic syndrome?
Many of the disorders associated with metabolic syndrome have no symptoms, but there can be some warning signs, including:
Tiredness, especially after eating a meal
An inability to focus properly
A condition called acanthosis nigricans, which is browning (hyperpigmentation) of the folds of skin around the neck, armpits, groin or between the buttocks
Most commonly, people with metabolic syndrome have two major symptoms:
Abdominal obesity (a waist measurement of more than 88 cm if you're female, and more than 102 cm if you're male)
Resistance to insulin
Can you avoid getting metabolic syndrome?
The good news is that many of the factors that contribute to metabolic syndrome can be addressed through lifestyle changes. Therefore, engaging in healthy lifestyle behaviours such as regular exercise and eating healthy foods can significantly reduce your risk of developing the condition. Losing even 5 to 10% of your body weight can be extremely beneficial. As a result of healthy lifestyle changes, you may be able to reduce your risk of metabolic syndrome without taking any medications.
However, medication can also help in controlling the disorders associated with metabolic syndrome. Therefore, your healthcare team might prescribe medication to control your cholesterol, blood pressure and blood sugar levels.
Remember, addressing metabolic syndrome at an early stage is key to reducing your risk of developing type 2 diabetes and other conditions related to heart health. If you suspect you may be at risk, visit your healthcare team for a full assessment.