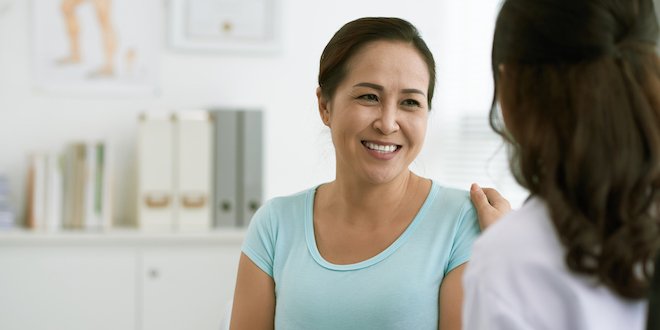 So, you've joined the club! You and your diabetes team have decided that the next step in the management of your diabetes is to start insulin.
Hopefully, you have been a part of this decision and have had a useful meeting with your diabetes team to understand all the options. Insulin is a very useful tool to manage blood sugars and you are an important part of its use.
Insulin can be used any time during the course of treatment for type 2 diabetes. It is required if blood sugars are so high that you are continually thirsty, going to the bathroom frequently and losing weight. Sometimes at the beginning of a diagnosis of type 2 diabetes, insulin is recommended until sugars are well controlled; when other medications have had a chance to kick in, the insulin is withdrawn. Other times, it is used many years down the road (usually this is 10 or more years after diagnosis), and is added to other medication as the body's insulin production falls.
How are you feeling and what are you thinking?
Some people may feel they have 'failed' and are worried about starting insulin., while others are happy to have a medication that they know will help with their blood sugar management. Some people worry that they will find taking insulin difficult, while others are happy to simplify their routine.
You should have a clear idea of the "upsides" and "downsides" of taking insulin versus other medications.
The upsides: Insulin is the most effective tool for managing blood sugar. It's less expensive than some other medication options and is covered by provincial health plans. It can be finely tuned and is versatile. It has a long history of safety, and is safe to use if you have other conditions (e.g. kidney disease).
The downsides: It requires ongoing education, it is an injection (which may be a worry for some people) and it may cause some low blood sugars.
Whatever your thoughts, share them with your diabetes healthcare team. No question is a silly one and you are such an important part of this process.
Often the recommended use of insulin will be taught to you by a diabetes educator (e.g. a nurse, dietitian or pharmacist). Although taking insulin is in fact quite easy with today's simple pens, there are some important steps that you should understand.
Come to the appointment with questions you have. Some common ones are:
What do I do with my other diabetes medication?
The answer to this question will vary depending on the medications you're currently taking, but be sure to ask for a written plan for how to handle this issue.
How do I use the insulin pen?
Your healthcare provider will review this with you. As well, most insulin companies have videos for you to review the proper technique at home.
How do I store insulin?
Depending on the type of insulin you are prescribed, there may be some minor differences in how it should be stored and how long it will last once it has been opened. Insulin is stored in the refrigerator; however, the insulin you are currently using can be stored at room temperature for a shorter period of time. This will make injecting insulin more comfortable. Ask your doctor or diabetes educator for information on how to store your insulin.
How do I adjust the dose?
Insulin is always started at a low dose and slowly increased. This is because people's response can be different, and usually there is no rush. So, an adequate dose is often reached in a month or so. You ought to leave the visit with written instructions about how to adjust the insulin, when to follow up and who to call if you have questions.
Can I take insulin when I am away from home?
The answer is 'yes'. Read more here.
Will this affect my driver's licence?
The simple answer is 'no' but there are things you need to do to ensure your safety. Read more here.
What should my blood glucose targets be?
You ought to have a clear goal of your target blood sugar to attain on insulin. Ask for this information in writing from your diabetes healthcare team.
Discuss your barriers
It will help if you clearly identify any barriers you might have to taking insulin. For example , if you have a job that does not allow breaks or a place to store your meter or insulin, let your diabetes healthcare team know, so that you can solve any problems and remove any obstacles together.
Another example of a barrier may be that you do shift work and wonder about the best time to take your insulin. Or maybe you need to fast for religious reasons and need to know how it can be safely done on insulin.
Your diabetes team is there to help make your transition to insulin work for you. Get educated, prioritize your needs and enjoy your success!