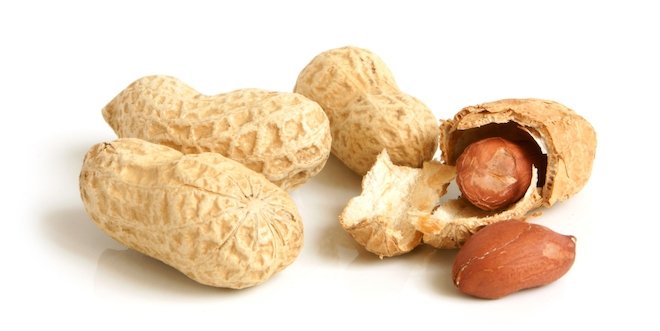 Peanuts are not only a healthy snack option, they can be an overall health boost for people with diabetes. Here's the scoop on why adding more peanuts to your diabetes diet may be a really good thing.
Unwrapping the peanut
Even though they're often called nuts, peanuts are actually part of the legume family, like peas or beans. Still, they have much of the same nutritional benefit of nuts, making them a powerful contender when it comes to healthy food options.
Not only are peanuts filled with healthy fats, vegetable protein, fibre, minerals and antioxidants, they contain plenty of B vitamins too. Compared to other nuts, they also feature higher quantities of omega-6 fatty acids, beneficial for heart health. Plus, they are widely accessible and often more affordable than cashews, almonds and other nuts.
What's the benefit of peanuts for diabetes?
Nuts in general are a great source of protein, vitamins and nutrients. But for people with diabetes, eating nuts can also help control blood sugar levels and cholesterol, as well as reduce the risk of heart disease.
Here's where the peanut's similarity to nuts comes in: a variety of nuts, including peanuts, have been recognized as part of a heart-healthy diet for years now because of their ability to provide healthy monounsaturated fats and oleic acid.
Like beans and legumes, peanuts are a great source of fibre too, which helps control blood sugar and regulate your bowel movements. The minerals and fibre present in peanuts are also good for keeping blood pressure in check and supporting your heart.
Peanuts have a low glycemic score to boot, which is especially important when you have diabetes. This means that eating peanuts raises blood sugar very slowly compared to other foods.
One recent study of 25 people with type 2 diabetes over three months showed that incorporating peanuts and almonds into a low-carb diet, improved fasting blood sugar levels.
Find more on the benefits of incorporating nuts and peanuts into your diabetes diet here.
Risks of peanuts for people with diabetes
Even with all the peanut's nutritional power, not all peanut-based foods are good for people with diabetes. Some peanut products, especially peanut butter, may contain added salt, oil and sugar. Peanuts are also high in fat and calories which can lead to weight gain if you don't watch your portion size. Learn more about diabetes and portion control.
It's also important to ensure you don't have an allergy before adding peanuts to your diet as exposure can result in life-threatening allergies in some people.
Most raw peanuts are safe to eat, however, they can get contaminated with a mold that produces toxins that can be dangerous when consumed in high quantities.
How do I incorporate more peanuts into my diet?
If you're looking for a healthy snack in between meals, raw or roasted, unsalted peanuts are a great option. With fibre, protein and fat, they can help take the edge off hunger and prevent you from indulging in other less nutritious foods.
Peanuts make a great addition to yogurts, salads, cereals, stir-fry's and fruit bowls. Sugar-free, natural peanut butter is also a good option for your morning toast or a mid-day sandwich.
For a different flavour, try roasting peanuts in a skillet or oven and add garlic and spices instead of salt.
Peanuts can have a very positive impact on your blood sugar levels, heart health and even your weight. Just be sure to read nutritional labels on pre-made snacks and watch your portion sizes to ensure you're getting the most benefits.