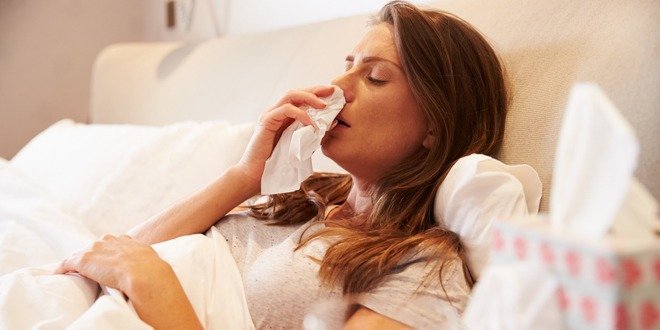 Having a cold is never fun. But when you have diabetes and a cold there's an added risk to all that sniffing and sneezing: as your body sends out extra hormones to fight infection, it can alter your body's sugar and insulin response. This in turn can dangerously increase your blood sugar levels.
When your blood sugar levels get too high (a condition called hyperglycemia) they can cause damage to your nerves, blood vessels and organs. When the levels stay high for too long, it can trigger a condition called ketoacidosis which can be life-threatening.
The good news is, even with a bad cold, implementing some key strategies below can get you back on track before your blood sugar levels get out of whack.
Check your levels often
When you're sick with a cold, it's especially important to check your blood sugar at least every three to four hours. That way if your levels aren't at target, you can talk to your healthcare provider to adjust your diabetes management plan as needed. This could mean temporarily using more insulin to get your blood sugar levels down.
Keep eating, drinking and resting
To prevent your blood sugars from going too far down the other way, be sure to keep eating nutritious foods even if you don't feel hungry.
If you're vomiting, have diarrhea or a fever, try and drink a cup of fluid each hour to avoid dehydration. Choose liquids that are sugar-free if your blood glucose is above the normal target level, or choose sugar-containing fluids if your blood glucose is below the normal target. And remember to take the time to rest. This will help your body to focus its energy on fighting this cold.
Of course, if any of these symptoms worsen, be sure to check in with your healthcare provider.
Watch those cold medications
While you can safely take some over-the-counter drugs (OTC) to alleviate your cold symptoms, be sure to read the ingredient list to avoid products that are high in sugar (i.e., some cough drops and liquid medications). Oral pills that contain no carbohydrates are often better than syrups, although if you choose the latter, opt for a syrup that is sugar-free.
Also, try and choose an OTC medication based on the types of ingredients shown to relieve your particular symptom rather than one with multiple ingredients. Talk to your pharmacist if you have questions or concerns about particular products.
Keep colds at bay
The best way to deal with colds when you have diabetes is to try and avoid them entirely. Wash your hands regularly, and encourage your family or others living with you to do the same.
And if you find yourself already in the midst of a rotten cold, hang in there. By taking extra care to eat well, sleep enough and keep on top of your blood sugar levels, you should be back among the healthy in no time.