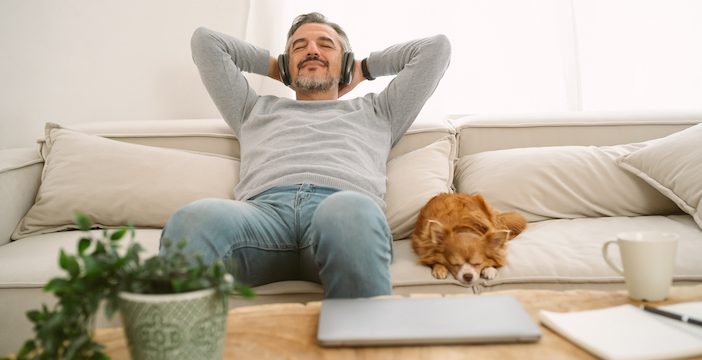 Managing diabetes is a day-to-day, hour-to-hour challenge, and the rules of engagement can seem to change without notice! One day, you feel great, with your blood sugar levels at target, while the next may present a completely different picture, with blood sugar levels either high or low, and no obvious explanation for the change. This can prove to be incredibly frustrating and disheartening: "Today is exactly the same as yesterday … I've eaten the same foods, exercised the same amount, and nothing out of the ordinary occurred. So why are my blood sugar levels out of whack?"
Is it possible to take a break from managing your diabetes?
From working with people who have diabetes, I know that these situations can happen often and can be very discouraging, especially if you have high expectations about managing your condition. This discouragement and frustration can lead to fatigue and burnout from always trying to do the right things to achieve the correct blood sugar and A1C targets.
At times like this, taking a break or a "holiday" from diabetes management may help, while still taking your diabetes medication as required. (Always consult your doctor if you are planning to do this.)
What is a 'diabetes management break'?
A break can mean different things to different people. If you're considering taking a diabetes holiday, think about which diabetes management task seems the most burdensome: is it eating the correct food, getting enough exercise, the blood glucose testing process, the frequency of testing, expectations of others, or a combination of any or all of these factors? Decide which task you'd like to take a break from. It is essential, however, that you don't stop your diabetes medications. There are ways, however, to sometimes simplify your medication regimen, so speak with your pharmacist or doctor about these options.
Taking a break might seem very difficult, as your healthcare team has likely ingrained in you the philosophy that staying on top of your diabetes management is very important. While I agree with that statement, the catch here is that your mental state is equally important. When you're not feeling good about yourself, it can be more difficult to manage your diabetes. Feelings of being overwhelmed, or even depressed, may seep in.
The length of the diabetes holiday that you take may vary, depending on how long a break you feel you need: it might be just for one day, a few days or even an entire week.
What you need to know before taking a diabetes management break
To ensure that you have support while you take a break, consider the following:
Talk with a supportive family member or friend, who understands your need for a break.
Talk with a member of your diabetes healthcare team about your need for a break and how diabetes management is affecting your emotional wellbeing.
If you're feeling frustrated during a particularly stressful day, take a break: go for a walk, or take a few slow, deep breaths.
Find a diabetes support group in your area or find an online community
Be kind to yourself, and remember to praise yourself for managing your diabetes. Being compassionate to yourself can involve any number of activities, some as simple as sitting down to listen to a favourite song, enjoying a cup of your favourite tea or coffee, reading a good book or magazine article, taking a nice leisurely stroll or simply taking a warm blanket or large towel from a dryer and embracing yourself with it.
Remember too, when your blood sugar levels seem to be out of target, with no discernible explanation, there are so many variables that can affect them, including weather, food intake, hormones, lack of sleep, stress, sickness and medication.
To learn more about taking a diabetes holiday, consider reading Diabetes Burnout by Dr. William Polonsky, a diabetes educator and associate clinical professor at the University of California, San Diego. In his book, he discusses taking a break from diabetes.
Managing diabetes is hard work. Taking a break can help restore your energy levels regarding self-management and enable you to start fresh once again.