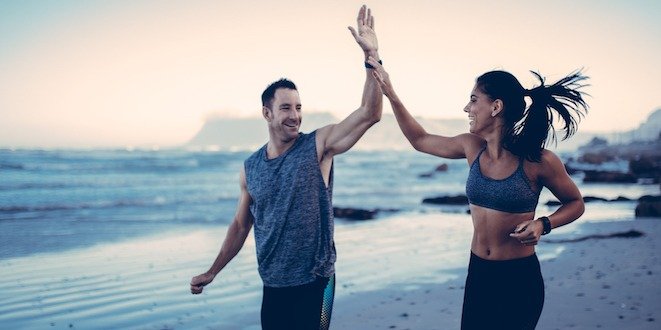 Exercise is one of the best things you can do to help manage your diabetes, and there are a number of reasons why. Let's read more about why exercise is good for diabetes.
Exercise helps regulate your insulin levels
When you are active, insulin sensitivity is increased, so your muscle cells are better able to use any available insulin to take up glucose during and after activity. In fact, physical activity can lower your blood glucose up to 24 hours or more after your workout by making your body more sensitive to insulin. This is how exercise can help lower blood glucose in the short term. And when you are active on a regular basis, it can also lower your A1C.
Exercise helps you lose weight
When you exercise, you burn calories, which can help with weight loss.
Exercising regularly is important to not only help you lose weight, but also to keep it off. Developing an exercise routine that you enjoy will help ensure that you stick to it.
Even moderate intensity activities can help you burn calories and lose weight. For example, a 90-kilogram (200-pound) person walking at a moderate pace (such as walking the dog) will burn about 200 calories per hour. Walking at a brisk pace will burn about 400 calories per hour.
Exercise helps prevent heart disease
People with diabetes are at higher risk of cardiovascular complications than people who don't have the condition. Some of the common complications include high blood pressure, high cholesterol levels, and a higher risk of having a heart attack. A number of studies have shown that people who exercise regularly have lower blood pressure and cholesterol levels, as well as a reduced risk of heart attack.