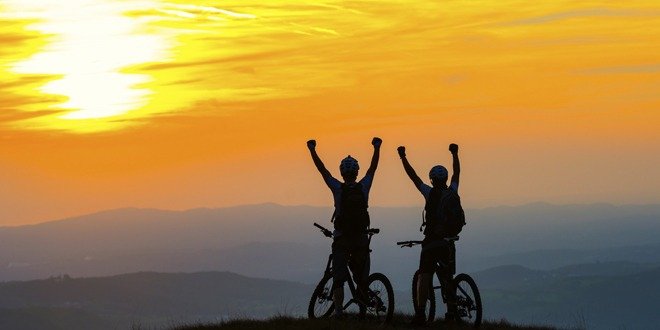 The health benefits of physical activity for anyone in general cannot be underestimated. Regular physical activity is one of the most important tools to support diabetes management and reduce the risk of complications for people with type 2 diabetes.
It is also a proven way to help reduce the risk of diabetes in the first place. The research support for this is impressive, including the finding that regular physical activity in conjunction with healthy eating and weight control can reduce diabetes incidence by 60%.
If you already have diabetes, you may feel that this news is too late for you. However the benefits of regular physical activity are equally impressive for those who are living with the condition.
The facts about physical activity
A regular program of physical activity brings both immediate and long-term health benefits for individuals with diabetes.
Understanding these health benefits can provide excellent motivation to stick with a physical activity program on a regular basis.
Health benefits include:
Healthier blood glucose levels. Physical activity can, in some cases, be as effective as glucose-lowering medications for maintaining diabetes management targets. This can reduce – or sometimes even eliminate – the need for medications.
Reduced blood pressure. Many people with diabetes can literally see their blood pressure going down in front of their eyes during treadmill or other physical activity health tests.
Improved weight maintenance. In conjunction with health eating, regular physical activity can make a huge difference in helping individuals with diabetes reach and maintain their healthy weight targets.
Improved cholesterol readings. Regular physical activity is associated with improved lipid profiles. An improved lipid profile can lower the risk of heart disease and stroke.
Reduced risk of death from cardiovascular disease. When physical activity is a regular part of the lifestyle, a substantial reduction has been reported in both men and women.
Reduced incidence of diabetes for people with prediabetes. Regular exercise is one of the most important ways to stop the progression from prediabetes to diabetes.
How much and what type of physical activity is required?
Diabetes Canada recommends a minimum of 150 minutes per week of moderate to vigorous aerobic activity, plus resistance exercises at least two times a week (and preferably three times per week).
There are four main types of physical activity:
• Being extra active through the day
• Aerobic exercise
• Resistance training
• Stretch exercise
Aerobic exercise, recommended by the Canadian Diabetes Association, works the major muscles, including the lungs and heart. It helps carry oxygen around the body, and pumps more blood to your heart.
Resistance exercises force the muscles to work repeatedly to a resistance force. The resistance force may come from an external source, as in weight lifting. Alternatively, it may come from the body's own weight, as in push-ups and sit-ups.
Examples of different activity levels
The recommended amount of exercise each week specifies moderate-to-vigorous activity. But what exactly does this mean?
Here are some examples of activities associated with different intensity levels:
Light-intensity exercise – Includes activities like slow walking, dusting, or vacuuming.
Moderate-intensity exercise – The Canadian Diabetes Association suggests that examples include biking, brisk walking, dancing, continuous swimming, raking leaves or water aerobics.
Vigorous-intensity exercise – This category includes activities like jogging, cross-country skiing, rollerblading, aerobic exercise, cycling uphill, hockey, brisk walking uphill, fast dancing, basketball and running. Physical activity at this level will cause individuals to sweat and feel breathless.
For more information see our article What is moderate- to- vigorous-intensity exercise?
Be sure to check with the diabetes healthcare team to get their recommendations before starting or expanding your program of physical activity.  And keep track of your physical activity with the Physical Activity Tracker in the Diabetes Self-Management Tools section of this website.