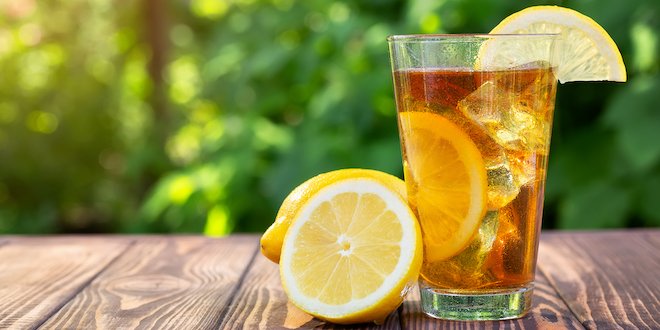 In the heat of summer, there are lots of chilled and frozen drink options for people with diabetes that are low in fat and calories, and high in taste! Check out these frosty thirst quenchers that will help you stay hydrated.
Smoothies
Smoothies often contain lots of calories from added sugar and fat, but there are many ways to make a low-calorie smoothie that is both nutritious and delicious! The key ingredients for a healthy smoothie include low-fat milk, low-fat yogurt, fresh or frozen fruit (for example, bananas, oranges or berries), ice cubes and a flavouring agent (for example, a splash of vanilla extract or a teaspoon of honey). Blend thoroughly and enjoy!
For specific recipes for basic breakfast smoothies, click here.
Iced coffee
Skip the coffee shop iced coffee offerings – which are often loaded with fat and sugar – and enjoy a refreshing glass of homemade iced coffee. Take one cup of coffee, add one cup of ice cubes and a tablespoon of low-fat milk, and blend.
Cold brew coffee is quite popular these days, and for good reason. It is said to be more full-bodied, and less acidic, than regular iced coffee. Cold brew coffee is brewed with room-temperature or cold water over a period of 12 to 24 hours. It is also easy to make at home: simply mix 4 ounces of ground coffee with 4 cups of water, stir, and steep the mixture in the refrigerator overnight. Strain and serve.
Iced tea
Caffeinated and herbal teas can both be enjoyed when chilled, and there are many delicious flavours from which to choose. Brew a large pot of tea, then put the leftovers in a jug in the fridge, and enjoy at any time of day.
If it seems too hot to even heat the kettle, make a batch of sun tea – Mother Nature will do all the work for you! To make sun tea, place four cups of water and four tea bags in a glass jug. Place the jug on a tray in direct sunlight for three to five hours. Pour over ice in a tall glass, and enjoy.
Flavoured water
We all know that drinking plenty of water is good for us, especially during the dog days of summer. You can jazz up your daily water intake by making flavoured waters with all kinds of fruits and vegetables. Strawberry and cucumber, raspberry and orange, or lemon-lime flavoured waters are all excellent combinations. To prepare flavoured water, pour one litre of water into a pitcher and add one cup of your preferred fresh flavours. Refrigerate for at least two to four hours to let the flavours infuse, and enjoy!
Frozen lemonade
On a hot day, it's hard to beat a tall glass of tart frozen lemonade to quench your thirst. For a healthier option, use low-fat frozen yogurt to sweeten the drink. Here's how it's done: combine the juice of three lemons, one cup of ice cubes, one-quarter to one-half cup of water and two cups low-fat frozen vanilla yogurt and blend thoroughly. Pour into glasses and serve immediately.