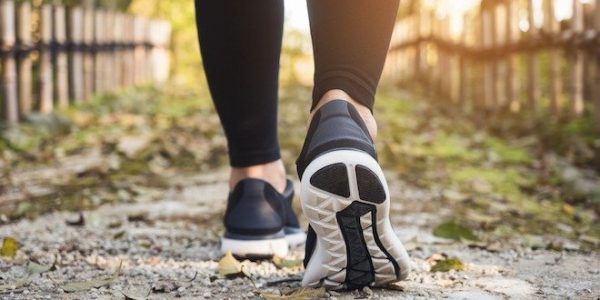 High blood pressure (officially called hypertension) is a common complication of diabetes. If you have high blood pressure levels, a regular physical activity regimen might help you lower them.
In this article you will learn about the best types of exercise as well as links to specific exercise plans you might want to add to your exercise routine.
What types of exercises are best for diabetes and high blood pressure?
According to the Hypertension Canada guidelines, people who have diabetes and high blood pressure should exercise for 30 to 60 minutes between four and seven days per week. The types of activities that are best for diabetes and high blood pressure are moderate-intensity aerobic exercises and resistance exercises:
Aerobic exercises are rhythmic, repeated and continuous movements of the same large muscle groups for a period of time. Examples of aerobic exercises include biking, walking, jogging, swimming, water aerobics, dancing, and gardening or raking leaves.
Resistance exercises are activities of brief duration involving the use of weights, weight machines or resistance bands. Examples of resistance exercises include exercise with weight machines or with free weights.
What are the benefits of exercise for diabetes and high blood pressure?
Exercising regularly is known to improve overall heart health, and can also contribute to lower blood pressure levels. In addition, regular exercise can also result in weight loss and better use of insulin in the body, both of which can also contribute to lowered blood pressure.
A number of studies support the benefits of physical activity and reduced blood pressure. A large analysis of studies looking at aerobic exercise (for example, walking, jogging, cycling or swimming) in people with high blood pressure showed a reduction in blood pressure of up to 7.4 mm Hg. This improvement was seen even when people exercised as little as 30 to 60 minutes per week.
In another analysis of clinical trials of people who performed resistance exercises as part of a program to reduce blood pressure, researchers found that those who performed moderate-intensity resistance exercises at least twice per week had a decrease in both systolic and diastolic blood pressure levels.
Weight lifting and high blood pressure – a controversy
Some people with diabetes believe that they should avoid resistance exercises – such as weight lifting – if they have high blood pressure. This is because these types of exercises can actually increase blood pressure while they're being performed.
However, an analysis of a number of trials that studied blood pressure levels and weight training found that there were no adverse effects on overall blood pressure levels. The activity is quite safe for people with high blood pressure. In fact, the Canadian Hypertension guidelines state:
Considering that resistance training is associated with additional benefits (for example, overall heart health and weight loss) this type of exercise need not be avoided for fear of adversely affecting blood pressure levels.
Whether it's aerobic exercise or resistance exercise that appeals to you, consider starting – or increasing – your physical activity regimen with one or both of these types of exercises, for improved heart health.