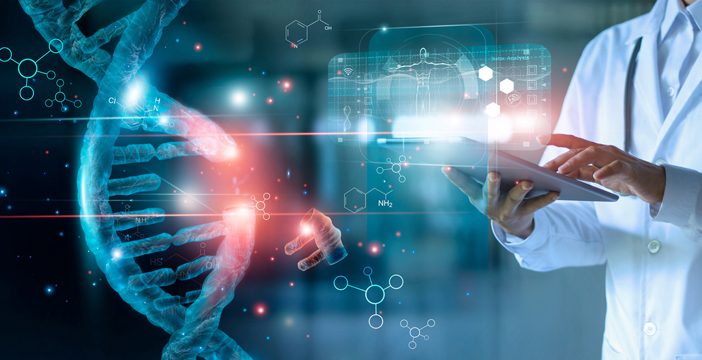 What is maturity-onset diabetes of the young?
Maturity-onset diabetes of the young (MODY) is a type of diabetes that is caused by a change (called a mutation) in a person's genes.
The genetic change that happens with MODY prevents the pancreas from making enough insulin, the hormone that helps control blood sugar levels. This is different from type 1 and type 2 diabetes, which can be caused by a combination of genetic and other factors, such as obesity ethnicity and lifestyle.
MODY accounts for 1 to 3 percent of all cases of diabetes. Read on to learn more about MODY, and its causes, symptoms and treatment.
Who gets MODY?
MODY is an inherited disease, which means that the gene mutation is passed from a parent to their child. If a parent has a MODY gene mutation, their child will have a 50% chance of inheriting it from them. If the child does inherit the gene mutation, it is very likely that they will develop MODY.
While type 2 diabetes and MODY can both run in families, people diagnosed with MODY often have a family history of diabetes in consecutive generations. This means that MODY is present in a grandparent, parent and child.
What are the types of MODY?
Researchers have identified 14 different types of MODY. However, some are more common than others. The most common types and causes include:
MODY 1is less common than other forms of MODY. People who have inherited a change in this gene usually had a birth weight of 4 kilograms (9 pounds) or more. They may also have had very low blood sugar levels when they were born, which likely needed to be treated with medication.
MODY 2 involves a gene called glucokinase, which helps the body recognize how high blood sugar levels are. In MODY 2, the gene isn't working properly and allows blood sugar levels to be higher than they should be.
MODY 3 accounts for about 70% of cases of MODY. It causes diabetes by lowering the amount of insulin made by the pancreas. This type of diabetes usually develops during adolescence or when people are in their early twenties.
MODY 5 causes people to have cysts on their kidneys as well as gout (a type of arthritis that affects joints in the toes and fingers). This type of MODY tends to develop later in life.
What are the symptoms of MODY?
There are usually no symptoms or mild ones seen with MODY. As blood sugar levels increase, symptoms may include:
Frequent urination
Excessive thirst
Feeling very tired
Blurred vision
Weight loss
Frequent skin infections
How is MODY diagnosed?
A blood sugar test is the first step toward diagnosing MODY. If the results indicate that a person has diabetes, their healthcare team may order additional tests to determine if it is MODY or another type of diabetes, such as type 1 or type 2. Key reasons to investigate for MODY include:
Being diagnosed with diabetes under 25 years of age
Having a parent and grandparent with diabetes
Not necessarily requiring insulin.
Since MODY is caused by a genetic mutation, a genetic test can also help diagnose it. The test involves a sample of saliva or blood to look for genetic changes in the DNA. This testing will determine the exact type of MODY a person has.
What are the complications of MODY?
Like other types of diabetes, MODY causes high blood sugar levels. Over time, prolonged high blood sugars are left untreated can cause such complications as:
Damage to the small blood vessels in the eyes (diabetic retinopathy) which can result in reduced vision or blindness
Damage to the kidneys, which can lead to kidney failure and end-stage renal disease
Nerve damage (diabetic neuropathy) which can cause loss of feeling in the extremities, especially the feet
Heart problems (cardiovascular disease) including heart attack, heart failure and stroke
How is MODY treated?
Depending on the type of MODY a person has, it is treated in the following ways:
People with MODY 1 are generally treated with a sulfonylurea after they are diagnosed. However, they may progress to needing insulin.
People with MODY 2 generally don't have blood sugar levels high enough to need diabetes medications or insulin. This type of MODY is managed with lifestyle changes (healthy diet, physical activity) and regular blood sugar testing.
People with MODY 3 (the most common type of MODY) generally don't need to take insulin. They can be treated with small doses of a type of drug called a This class of drug is used to treat type 2 diabetes.
While MODY is different from type 1 or type 2 diabetes, it can be treated in a similar manner. This includes lifestyle changes (such as diet and exercise) as well as medications. If you suspect that you have MODY, talk with your healthcare team to see if you should be tested.