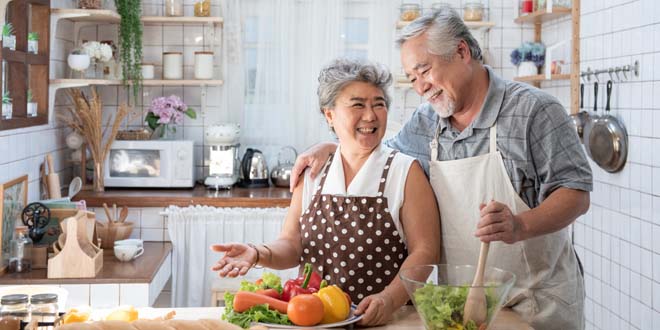 If you have type 2 diabetes, you may wonder if the condition can be reversed. Read on to learn about diabetes remission, and what it means for you.
What is diabetes remission?
Diabetes remission means that your A1C and blood sugar levels are normal – i.e. below the levels for a diagnosis of prediabetes or diabetes – for at least one year, without needing to take any diabetes medications.
How can I reach diabetes remission?
The most important things you can do to achieve diabetes remission include:
Eat healthy foods. A healthy meal plan is crucial to helping you manage your diabetes and ensuring that your blood glucose levels are controlled.
Exercise regularly. The health benefits of regular exercise include weight loss, improved blood pressure control, lower rates of heart disease, and increased energy levels. In people with type 2 diabetes, regular exercise improves your body's sensitivity to insulin and helps control blood sugar levels.
Take your diabetes medications. A number of diabetes medications are available to help people with type 2 diabetes control their blood sugar levels. Taking them exactly as prescribed by your healthcare team will help to ensure that your blood sugar levels stay in their target range.
Lose weight. Excess weight is associated with higher blood sugar levels and diabetes complications, so it's important for people with diabetes who are overweight to lose weight and then maintain a healthy weight over the long term. The good news is that studies have shown that losing between 5% and 10% of your initial body weight can improve diabetes control and reduce the risk of complications. That means if you weigh 90 kilograms (200 pounds) and lose five to 10 kilograms (10 to 20 pounds), your risk of complications is reduced.
Bariatric surgery
For people with type 2 diabetes who are very obese, bariatric surgery is an option that can help you lose weight and improve your diabetes control. Bariatric surgery is done when diet and exercise haven't worked or when you have serious health problems because of your weight. Commonly performed bariatric surgeries include:
Gastric bypass: this involves creating a small pouch from the stomach and connecting the newly created pouch directly to the small intestine.
Sleeve gastrectomy: this involves surgical removal of a large portion of the stomach to about 15% of its original size.
Bariatric surgery in people with type 2 diabetes has been studied extensively, and researchers have noted that this surgery can result in prolonged weight loss, improved overall health, better control of blood sugar levels, and – most importantly – remission of type 2 diabetes.
Can anyone put their diabetes into remission?
Researchers who have studied diabetes remission have found that the people most likely to reach remission had type 2 diabetes for less than 10 years and were not taking insulin to manage the condition.
The longer you've had type 2 diabetes, the more difficult it is to reach remission. This is because, after an extended time, the beta cells in the pancreas can "burn out," or lose their ability to produce insulin. After a certain period of living with type 2 diabetes, it may be impossible to restore normal insulin production.
Talk to your diabetes healthcare team about diabetes remission and whether this is something you may be able to achieve.