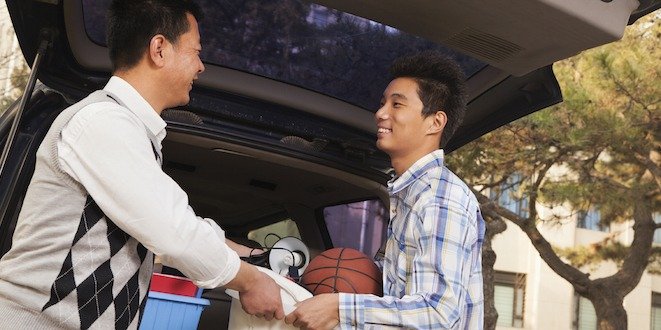 This blog will focus on supporting parents during transition from child care to adult care. Transitioning a son or daughter into an adult diabetic program from a pediatric family-child-centred diabetic program can be very emotionally upsetting for parents and the caregivers of these 18-year-olds with diabetes. As a social worker, I have attended transition forums at a pediatric diabetes centre and have heard parents' and caregivers' concerns. Here are some of their issues:
How will their son manage their diabetes plus the other pressures of school?
Who is going to be there for the child to monitor if he/she is okay and not experiencing hypoglycemic or hyperglycemic episodes?
How will the medical costs be covered?
How will they find out what is happening if their child does not tell them since the diabetes healthcare team will not communicate with them due to privacy legislation?
Changes for anyone can be difficult to handle. For parents and caregivers, it can be very scary, especially for individuals who have been very involved with their child's care. Letting go to the 'unknowns' can be anxiety-provoking. Especially when they have been able to communicate freely with the pediatric diabetic team and now they cannot without their child's permission. Usually an 18-year-old will sign a release of information form for information to be shared with their parents. In some cases verbal arrangement with the 18-year-old and adult team is sufficient.
Here are some tips that may help reduce some of the anxiety:
Encourage your son or daughter to become more independent with their diabetic management before he/she leaves to go away to work or go to school.
Continue to have open communication with your child. Both you and your child may have similar concerns/fears about the move. Problem solve these concerns.
Talk to other parents who may have experienced moving their child who has diabetes away from home.
Seek counseling to assist with transition.
With the costs of the diabetic supplies, talk to the pediatric team before leaving this program.
The main point is to continue the open communication and try to accept your child for who they are.
Finally make sure the mobile coverage works wherever your child lives.
Try to reduce your emotional stressors through exercise, deep breathing, redirection of thoughts, listening to music, reading a book, etc.
As parents you have worked hard to enable your child to meet this new stage in his/her life. It is a very exciting time for both.