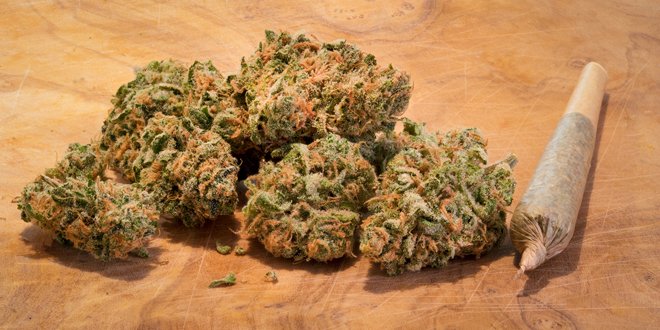 Now that possession of marijuana is legal in Canada, you may be wondering what this means for people with diabetes. Read on to learn more about diabetes and recreational marijuana.
Legalization of marijuana in Canada
In 2016, Health Canada enacted the Access to Cannabis for Medical Purposes Regulations, which legalized the use of marijuana for medical purposes.
In 2018, Health Canada enacted the Cannabis Act, which legalized the use of marijuana for recreational purposes. Under this act, adults who are 18 years of age or older can possess up to 30 grams of marijuana for personal recreational use.
Are there risks to using marijuana when you have diabetes?
There are some risks associated with marijuana use in people with diabetes, both short-term and long-term. These include:
Short-term
Increased pulse rate
Anxiety and paranoia
Increased appetite
Dry mouth
Bloodshot eyes
Light-headedness or dizziness
Long-term
Memory and concentration-related problems, which may affect blood sugar control
Interactions with prescription or over-the-counter medications
Increased risk of hyperglycemia
Increased risk of hypoglycemia unawareness
Impaired glucose tolerance
Breathing problems and lung damage
Are there any benefits of marijuana for people with diabetes?
Despite the risks noted above, a number of studies have shown that marijuana may have some beneficial effects for people with diabetes:
Blood sugar control
A 2016 study showed that a compound in marijuana called tetrahydrocannabivarin (THCV) significantly decreased fasting blood glucose and also improved pancreatic beta cell function in people with type 2 diabetes. The authors concluded that THCV may represent a new therapeutic agent in glycemic control in people with type 2 diabetes, however, further studies are needed.
Neuropathy
Diabetic neuropathy (nerve damage to the legs and feet) is a common and painful complication of diabetes. In 2015, a study of people with neuropathic foot pain found that inhaling marijuana provided several hours of relief from diabetic neuropathic pain. Higher doses of marijuana provided greater pain relief.
Retinopathy
Marijuana has also been shown to reduce intraocular pressure (the fluid pressure within the eye) in people with glaucoma – an eye disease that is caused by conditions that severely restrict blood flow to the eye, such as severe diabetic retinopathy. The results of research on animals showed that one to four weeks of marijuana treatment provided significant protection from diabetic retinopathy. It is not known whether this benefit is seen in humans at this time.
What about CBD?
Cannabidiol (CBD) is one of the active ingredients in marijuana derived from the hemp plant. While the compound contains only trace amounts of tetrahydrocannabinol (THC) – the component in marijuana that is primarily responsible for its intoxicating effects – CBD still has many of the benefits that marijuana provides. CBD has some evidence to support its use in treating epilepsy. More research is needed, however, for its claims in relieving pain (including nerve pain), sleep, anxiety and depression. In addition, large, rigorous studies showing how CBD may affect type 2 diabetes are lacking. A 2015 study suggested that the anti-inflammatory properties of CBD can treat the inflammation that contributes to diabetes and its complications.
Similar to discussions regarding alcohol use, it is important to inform your diabetes healthcare team regarding recreational marijuana and/or CBD use so that they will be able to make more informed diabetes management decisions.