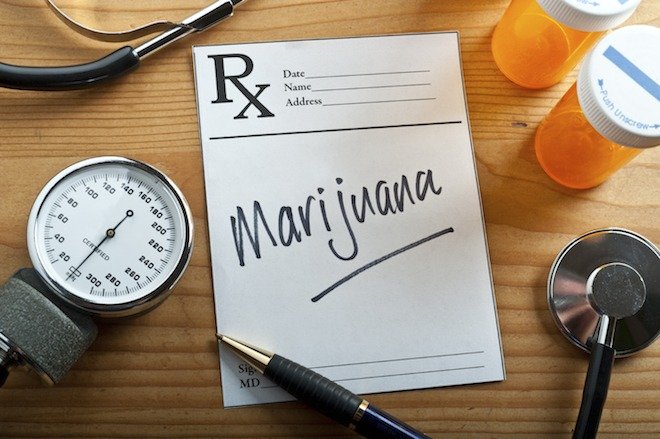 What is medical marijuana?
Cannabis – better known as marijuana – is the most commonly used illicit drug around the world. In fact, the Canadian Public Health Association notes that Canadian youth are among the highest consumers of marijuana in the world. CHPA website.
However, marijuana has a history of medicinal use dating back thousands of years and across many cultures. Some common uses of medical marijuana include:
Muscle spasms caused by multiple sclerosis

Nausea induced by cancer chemotherapy

Poor appetite and weight loss caused by chronic illness, such as HIV or nerve pain

Seizure disorders

Inflammatory bowel disease

Glaucoma
Despite its pain-relieving properties, marijuana is not an approved drug or medicine in Canada. However, the Government of Canada currently allows reasonable access to a legal source of marijuana when authorized by a physician, provided that patients do the following: consult with a healthcare practitioner to determine whether marijuana will alleviate symptoms; obtain the proper documentation from their doctor, and then order marijuana from a licensed marijuana producer (a list of approved marijuana growers is provided at the Health Canada website).
So, what does all of this have to do with diabetes? A recent study, published in the American Journal of Medicine, offered some fascinating insights into marijuana with respect to blood glucose control and insulin resistance (the body's inability to respond to and use the insulin it produces). Source: American Journal of Medicine: The Impact of  Marijuana Use on Glucose, Insulin, and Insulin Resistance among US Adults.
Insulin resistance and marijuana use
The researchers analyzed data that had been obtained during a large U.S. survey called NHANES – the National Health and Nutrition Examination Survey – which assessed the health and nutritional status of adults and children in the United States, and tracked changes over time.
They studied data from 4,657 patients who completed a drug use questionnaire; 579 of these people identified themselves as current marijuana users, 1,975 of them had used marijuana in the past and 2,103 had never smoked marijuana. During the study, fasting insulin and glucose levels were measured via blood samples. 
Participants who reported using marijuana in the past month had lower levels of fasting insulin and higher levels of high-density lipoprotein cholesterol (HDL-C) – known as the 'good' cholesterol. Current users of marijuana – as opposed to those who hadn't smoked marijuana in the past 30 days – had even lower fasting insulin and higher HDL-C levels. This suggests that the effect of marijuana use on insulin resistance is stronger during periods of recent use.
Even when the authors took into consideration other factors that could affect diabetes risk – such as age, sex, income, alcohol use, cigarette smoking and physical activity – the data still clearly showed that current marijuana users had fasting insulin levels that were 16% lower than those of former users or those who'd never used marijuana.
Waist circumference and marijuana use
Another interesting association in the study involved waist circumference. Larger waist circumference is associated with a higher risk of diabetes. On average, the people who smoked marijuana had a smaller waistline (by 3.8 cm/1.5 inches) than either former users of marijuana or those who had never smoked it.
The researchers felt that this link – smaller waist circumference in those who smoked marijuana – might be explained by certain metabolic factors, but further research is definitely needed before a positive conclusion can be made.
The lead study investigator, Dr. Joseph Alpert, Professor of Medicine at the University of Arizona in Tucson says that a great deal more research is needed to determine both the short-term and long-term effects of marijuana in a variety of clinical areas, including diabetes. Indeed, if government agencies such as the National Institutes of Health in the U.S. and Health Canada here at home collaborated with academic institutions to implement solid scientific studies regarding marijuana and the link to lower glucose and insulin levels, the data could likely better assist physicians in the proper use and prescription of marijuana.