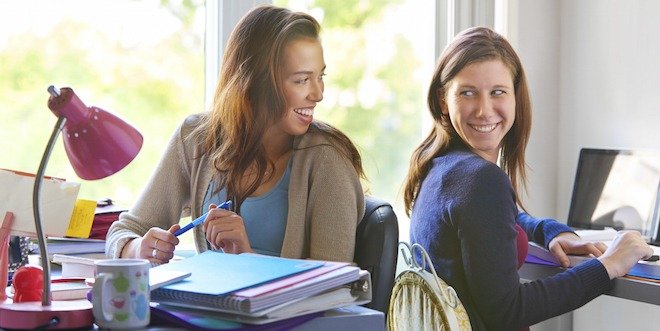 As September approaches, moving away from home – whether you're off to college or university, or to a new job – can be both exciting and scary. There are many new challenges and experiences to plan and enjoy. When so many exciting things are going on in your life, diabetes management can sometimes take a back seat. This is why sharing your diabetes information with roommates or the residence don (especially if you have type 1 diabetes) and what can be very helpful.
During the first week, after the flurry of moving in and getting settled, take a moment to sit down with your roommate and talk about your diabetes. Here are a few ideas you might address:
Explain in simple terms what diabetes is
Tell him/her that you manage your diabetes day to day with insulin injections or an insulin pump, eating meals and snacks, and testing blood glucose levels
Explain what hypoglycemia is, and what the symptoms are:

Confusion
Shakiness
Moodiness
Dizziness
Irritability
Glassy stare
Incoherence
As you inform your roommate about these symptoms, explain that normally you are able to recognize these symptoms and treat yourself, but occasionally you are unable to do so. This is when you'll need some help. Here are some ideas to inform your roommate about helping you treat a hypoglycemia incident:
Give sweetened pop, juice, or glucose tablets
If you should refuse to cooperate, tell your roommate that it is still very important to make sure that you eat something that contains sugar (for example, sugar packets, honey, syrup, or candy)
If you are not feeling better after 10 to 15 minutes, your roommate should contact someone on your emergency phone list for help
If your roommate ever finds you unconscious or having a seizure, at any time, even after partying – or if you are not waking up – he/she should call 911 immediately.
Have a list of emergency contact numbers readily available on your mobile phone and give one or two of these numbers to your roommate
Keep a stash of food and juices to be used only when hypoglycemia occurs. Sometimes, people have their own bar fridge and keep a storage box under the bed that contains food items.
Provide opportunities for your roommate to ask questions about your diabetes. It may be completely familiar to you, but not necessarily for your roommate, and it may take time for him/her to adjust to it.
As you talk about your diabetes with your roommate, you may be surprised that he/she has other friends or family members living with diabetes, and is aware of what people need to do to manage their diabetes. Your roommate may also been taught at school how to help someone who is experiencing hypoglycemia.
To assist with starting the conversation, practice with your parents or siblings, or a diabetes team member. Also, ask your diabetes team member for educational pamphlets about diabetes in general and the different types of diabetes.
In my experience as a social worker, I have only ever heard of roommates and friends of people with diabetes who were very open to helping in whatever way possible. Also, remember that the conversation you have about your diabetes may help your roommate open up about how you might help him/her.