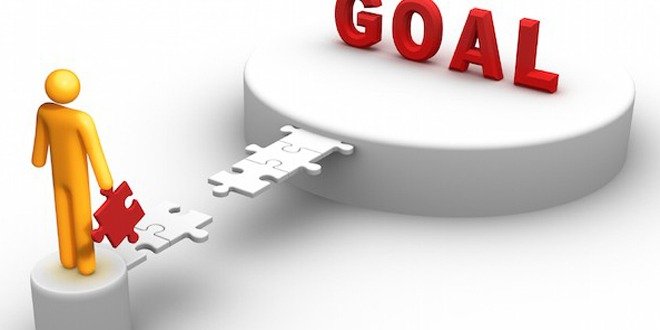 Self-managing diabetes, whether you have type 1, type 2 or gestational diabetes can be very challenging and empowering at the same time.
The challenges are:
To emotionally adjust to the diabetes diagnosis – this is an ongoing process throughout the person's life cycle.
One's emotions can encompass all the stages of the grieving process, from denial, anger, negotiating the loss, depression, and acceptance and then repeat depending upon the situation and the life cycle the person is experiencing.

The grieving process may not always follow this sequence, nor does everyone go through all of these stages.
The speed of adjustment may be relatively quick or rather slow.
The process of adjustment is not linear but, rather, one may recycle through the process many times.
One never really 'adapts' to diabetes:  diabetes is always changing and life is always throwing new challenges our way.

Fears can arise due to the knowledge about diabetes complications and past experiences with friends and family members who are living with diabetes and have passed away due to diabetes.
Changes to lifestyle:
Diet: what foods to eat, reading the labels on the food items in the store can take time and energy
Exercise: trying to decide how or what exercise to do
Testing glucose levels: you may fear that this might be very painful and the thought of poking your finger and then reading the results can cause a person not to test
Taking medication, such as insulin can be very difficult to adjust to
Informing your friends and family members about your diagnoses and what this may mean to them can be disheartening
Understanding the scope of how one's glucose levels can change throughout the day depending upon:
The stress one is experiencing, being an illness, eating different foods, taking glucose readings, hormones, exercising and being involved in an activity, poor sleeping patterns, and weather conditions.  These can all affect sugar levels.
Changing one's lifestyle takes time. It can take 7 tries and more than 6 months for a small change to occur. In this change journey, it is natural for relapses to happen. Be kind to yourself and allow yourself the opportunity to try again.
It is also natural for one to experience diabetes burnout. Burnout is what happens when you feel overwhelmed by diabetes and by the frustration. Feeling overwhelmed and defeated by diabetes can be felt when:
Feeling angry about diabetes
Feeling diabetes is controlling your life
Worrying about diabetes yet feeling unable or unmotivated to change
'Quitting' your diabetes care
Burden of diabetes self-care.
These are all natural feelings. Just remember change does take time, and to be patient with change is very important.
The following are some helpful tips that have assisted people with diabetes experience life-changing improvements.  When you incorporate these into your diabetes management, you will find that they help make the change possible:
1. Proactive Goals – setting with S.M.A.R.T. objectives: These objectives are like an experiment, which can be altered as the process evolves. Please do not be hard on yourself if these objectives do not work. Try again.
Small steps – Set smaller, easy, specific goals, such as going for a walk around the block after dinner.
Measurable – Write down measurable goals and display them.
Attitude – Positive self-talk – enjoy the call to action, consider starting with a walking program: take your time as you walk, smell the roses, listen to the birds, feel good about being proactive and a positive attitude can't be far behind.
Realistic – Set realistic goals – be realistic about change
Timely – Set realistic timelines to short-term goals
 2. Support and mentoring. Don't underestimate the power of people. Working with a buddy, trainer, another person who has diabetes or even just alongside other recreation participants can have huge benefits. Communicate your feelings of frustration to family members or friends, who will provide the emotional support one needs. Also contact your Diabetes Educator, who is part of your diabetes education centre, as they will provide support, education and help with designing your individual change plan. To find a centre close to you contact the Canadian Diabetes Association office in your area.
3. Effort equals endorphins. There is a saying: "if there is no pain there will be little gain." Oprah Winfrey says "I'm not one of those people who claim that she loves to exercise. I simply love all it does for me."  This can be such a switch from feeling like a victim to feeling those endorphins!"
4. Forgiveness, loss and grief. When a life crisis happens, it can be like experiencing a death and all that goes along with it. Being involved setting your own objectives, goals and plan helps with positive success.
 5. Life is a highway. Recharging life's batteries is so important. How we feed and maintain our body effects the distance it will go and the quality of performance. Once people get success in improving fitness, they also begin to look at other lifestyle choices.
6. Developing coping strategies for stress helps to prevent blood pressure from creeping up, digestion from faltering, blood sugar becoming more stable and muscles from contracting and aching. Learning relaxation techniques or implementing Mindfulness based stress reduction and cognitive behavioural therapy techniques will aid as strategies.
7. Celebrate successes. Don't wait too long to celebrate. After a health incident, it is critical to "win a few" to feel that there is a life again after the event. Sometimes individuals with diabetes will take a holiday from diabetes management once a month or once a week (depending upon your situation) – this is all right.
8. Please remember:  Change is not easy! Please be kind to yourself, appreciate your life and your successes. Smell the roses! Taking the time one needs to change and empowering yourself to design a plan and re-design your plan helps with your diabetes management.