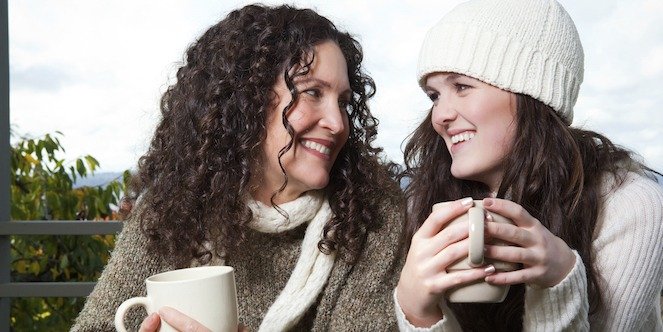 Parenting a young adult with diabetes can be challenging as they adjust to the transition from pediatric medical care to adult endocrinology care. Their involvement in their children's care is removed unless their son or daughter gives consent to the medical staff for their parents to be a part of their diabetes management. This can be very difficult for parents as they watch their child experience hyperglycemia and/or hypoglycemia. In some cases, their child may be hospitalized for DKA (diabetic ketoacidosis).
With any change in glucose levels, the young adult's mood can change. Usually with high glucose levels, an individual can become irritated and exhibit angry outbursts.  With  low glucose levels, the individual may not respond in a coherent manner and may be very sleepy.
I have worked with a number of parents who are trying to adjust to their lack of involvement, and watch their children experience poor glucose controls. They try not to interfere. They have learned that if they question their children's diabetes management, their children withdraw further away from them. Their communication with their children decreases.
Living with their young adult child can also be very difficult as the child's mood changes, especially when the child becomes angry. In some cases, the parents feel they have to watch what they say or do to prevent their child from erupting.
This can be a very frustrating, upsetting and worrisome time for any parent. They want to help their child, but do not know what to do.
As I work with these parents, I provide emotional support and suggest ideas to help them with their difficult situation. The following are some of these ideas:
Unconditional love for the person with diabetes: whatever they do, they make choices in taking care of themselves.  Allowing them to make their choices may help them to learn on their own how to care for themselves.
Try to re-establish open communication by talking about the young adult's interest in music or other hobbies. So the primary focus is not on diabetes management but on other areas of the young adult.  Support can come in the form of offering information, listening, a loving hug or a touch on the arm and by identifying the person's strengths and abilities.  Please do not insist they do things to change their lives. This may cause conflict and no one achieves anything.  Take care of yourself and love who you are, so you will have enough energy to take care of your loved one with diabetes.
Reach out to others.  Good methods of coping include talking to a supportive friend, attending a "support the supporters group", or attending therapeutic sessions with a trained mental health therapist who is knowledgeable about diabetes, or writing in response to this blog.
Being a parent is not an easy role to play as you parent any child, especially with a child living with diabetes who is trying to manage their life in today's society. In the end it is well worth the trials and tribulations when the person you love feels better about themselves and their health as they get older.