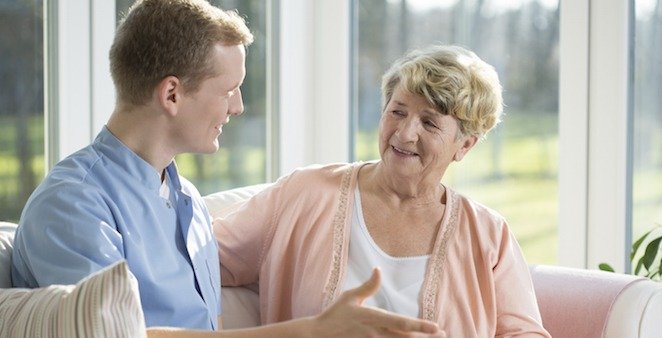 As diabetes caregivers, we not only care for our loved ones, we also care about them. This can make it painful to see them continuing unhealthy habits or avoiding diabetes medication or blood glucose monitoring recommendations.
Our natural instinct is to step in and try to take control. We want to pressure our loved ones to follow the diabetes management recommendations that will help them maintain their health. And yet, unless the person we are caring for is a child, we must hold back.
The 'diabetes police' is a term that has been coined for people who hound those with diabetes, constantly nagging about the rules. You do not want to become a member, nor would it help to do so. Your loved one is the person in control of his or her diabetes – not you.
A diagnosis of any chronic disease can make people fear they have lost control of their bodies. Attempts to push your loved one to certain actions – no matter how loving the intent – can be seen as trying to take away further control. This can lead to resentment and create friction in your relationship. The one thing it isn't likely to do is achieve success. You cannot make someone manage their diabetes; your loved one has to want to do it.
Give Encouragement and Support
Be your loved one's partner in the diabetes journey, learning alongside and providing unconditional support. Lead by example, preparing and enjoying healthy meals and snacks, and maintaining physical activity as part of your day.
If your loved one continues to ignore diabetes management recommendations, find a time to sit and open a conversation about possible barriers and how you could overcome them together. Avoid linking this discussion to a specific act. Instead, choose a time when neither of you is upset or agitated. Reinforce your support, and stress that your loved one must be the one in charge of any diabetes-related decisions.
Avoid "you" accusations and talk as much as possible in terms of "we".
So for example:
INSTEAD OF…
"You eat chocolate chip cookies every day. You've got to stop doing this or you'll never meet your blood glucose level targets!"
SAY SOMETHING LIKE…
"I notice that avoiding cookies is proving a problem. What do you think we could do to get around this? Is there another type of snack you'd like me to get? Let me know what I can do to help."
INSTEAD OF…
"You haven't been taking your medication again. You've got to do what the doctor says or your diabetes will get worse!"
SAY SOMETHING LIKE…
"I notice you don't seem keen on the medications that were prescribed. Are you getting side-effects? Do you think it might be worth talking to the doctor about other options to suit you better?"
Remember the power of a shared laugh. If your loved one is avoiding physical activity, suggest some outings that will genuinely be fun. For example, a trip to the bowling alley with friends or other family members, or dancing classes to get your loved one meeting people. Encourage your loved one to come up with ideas.
If you find you are really stuck, discuss the situation with a member of the diabetes healthcare team. They have faced these challenges with many people and can suggest strategies to try.