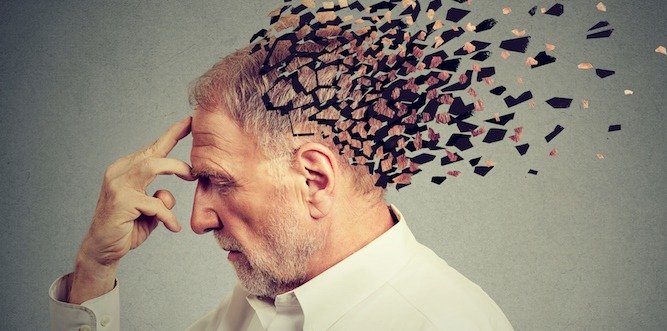 Are diabetes and dementia connected? More and more research is showing that if you have type 2 diabetes, especially for a long period of time, you're also at higher risk for developing dementia.
The good news is that managing your diabetes properly can reduce this risk too.
This article discusses the link between dementia and diabetes and ideas on how you can reduce your risk!
What is dementia?
Dementia is a collection of symptoms caused by disorders affecting your brain. It impacts your thinking, behaviour and ability to perform everyday tasks—and progresses over time. There are many types of dementia but the most common are Alzheimer's disease and vascular dementia.
What is the link between diabetes and dementia?
When your diabetes is uncontrolled there is too much sugar in your blood, which can cause inflammation and damage your brain, among other organs. Diabetes that isn't managed properly can also damage your blood vessels. This can increase your risk of dementia because your brain needs healthy blood vessels to keep it working well.
Studies have also shown that type 2 diabetes can increase your risk of Alzheimer's disease, vascular dementia and other types of dementia because risk factors and cardiovascular problems associated with diabetes are also associated with dementia. These include:
Obesity
Heart disease or family history of heart disease
Circulation problems
High cholesterol
High blood pressure
What are the signs and symptoms of dementia?
As dementia progresses through the brain, it gradually destroys a person's memory, and ability to reason, learn and make judgements. Sudden changes in personality is another telling sign. People with dementia may experience:
Progressive memory loss and confusion
Difficulty communicating or finding the right words
An inability to handle complex tasks
Difficulty in coordination or motor functions
Anxiety
Paranoia
Agitation
Delusions
Apathy or depression
It's key to check in with your healthcare provider at the first signs of any changes or issues to get a proper diagnosis. These symptoms may signal dementia or other conditions that can be treated.
Is Alzheimer's disease "type 3 diabetes"?
There are similarities between the brains of people with Alzheimer's and diabetes. In fact, some studies suggest that a brain with Alzheimer's disease is in a "diabetes state", because of decreased sensitivity to insulin.
Similar to diabetes, the brain of a person with Alzheimer's is not using glucose properly. This can happen as nerve cells die, which impacts the brain's ability to understand messages. In the case of vascular dementia, the brain cells also die due to lack of oxygen, which means they can't communicate with each other.
While some people with diabetes may develop dementia later in life, many will not. And there are certainly ways to reduce your risk.
How do I reduce my risk?
Remember that heart health and brain health go hand in hand. If you have a healthy lifestyle that promotes good heart health, your brain will benefit too. Here are some ways to keep your brain and heart healthier:
Maintain a healthy diet with lots of vitamin D, folate, B6 and B12 vitamins. Omega-3 fats are good for your heart and head too so opt for more foods like fatty fish, canola and flax seed.
Exercise regularly, including activities to stimulate your mind such as crosswords and memory games.
Protect your head when playing sports or doing other physically strenuous activities. A helmet is key.
Stay social by going out to meet friends or joining community groups on topics you enjoy. Staying involved in life sends healthy messages to your brain. Research shows that people who interact regularly with others maintain their brain function better than those who don't.
Medication may help too. Some early research has shown that people with diabetes who are treated with medication have less cognitive decline over time compared to those who aren't treated.
Here is a useful link to managing medication when you have diabetes as well as information on medication use in seniors who may be at higher risk for brain disorders like dementia. Ultimately, we are all striving to have a healthy mind and body. By maintaining a healthy diet and lifestyle, you can do your part to keep your brain healthy and reduce the risk of dementia, even when you have diabetes.