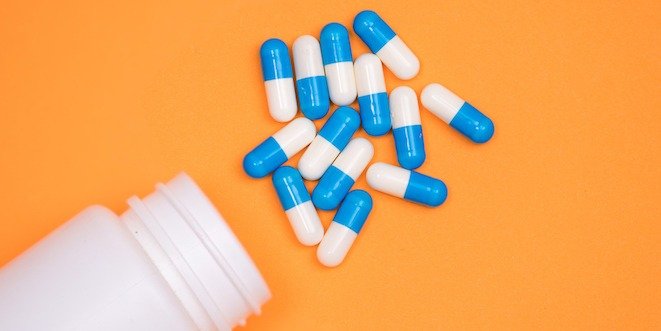 Being on top of your medication list is one thing, but managing medication modifications can be challenging.
In the previous blog, Tips on Managing Medication Taking, we discussed the following 3 tips.
1. Use one pharmacy.
2. Make a list of medications and take it to all doctor/hospital/clinic appointments.
3. Manage daily doses using a dose organizer (dose planner, dosette) or blister packs.  These are available at most pharmacies.
Here we will continue to discuss tips to help you take the right medications at the right dose at the right time.
4. Take the right steps when changes are made to medications.
Obtain a new prescription: whenever medications are added or discontinued, frequency is altered or doses are adjusted, a new prescription should be written to capture all the changes.
Update your pharmacist: the new prescription will allow the pharmacist to update his/her record and, more importantly, to update the prescription label at the next refill or packaging of blister packs.
Record the change: if the change is made via a phone call on medication that is frequently adjusted according to some parameter (such as insulin according to blood glucose levels, warfarin to INR, etc.) record it on the medication list with the new dose and the date.
Reduce medication clutter: bring expired or discontinued medications to the pharmacy for disposal. Minimize confusion by only keeping vials of current medication.
5. Manage new prescription drugs carefully.
When starting on a new medication, it is important to ask questions so you can be better informed. Here are some examples of questions you may consider:
Why is this medication prescribed?
How should this medication be used? Everyday or as needed?
Does this replace an existing medication or is it an add-on?
How do we tell whether the medication is working?
What are the potential side effects?
How do we tell if these side effects are being experienced?
Is this medication safe to take with the other medications? (show medication list)
6. Simplify/customize the medication schedule.
Reduce the number of pills: ask whether the number of different pills you are taking can be reduced. Some medications can be replaced with a "combo", which has 2 medications in one pill.
Customize the schedule: match the medication schedule to your lifestyle to minimize omission. For example, if you have an active life style and are seldom home during the day, remembering to take medication at noon can be difficult.
A medication review with your pharmacist is a good place to start. Watch for future blogs on how to access a medication review.