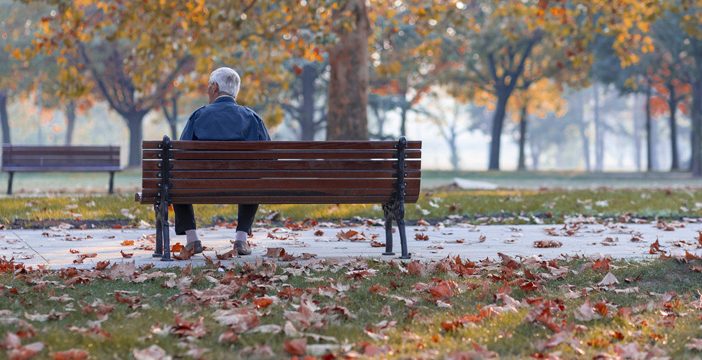 You are not alone if you have ever felt lonely trying to manage your diabetes. Or maybe you worry that your family member or friend with diabetes is becoming withdrawn and may be lacking social contact? Loneliness and diabetes can be challenging, and you are right to watch for signs, whether personally or in others.
Feeling lonely is a common emotion for many seniors, and if you or the person you support falls into the older age group, you should know that diabetes may compound the problem. But many younger people suffer from loneliness too. And there is also some evidence that loneliness can increase the risk of diabetes.
A diagnosis of any life-changing medical condition has a deep effect on the emotions. Loneliness, depression and sadness are all a natural part of the grieving process. People who are newly diagnosed may especially feel cut off from the general population and somehow different from their family, friends and peers.
Choosing to be alone
Loneliness can be self-chosen. Many individuals with diabetes feel uncomfortable in social situations that involve food. And let's face it – a large number do. It can be frustrating and upsetting to walk into gatherings and discover your needs have been totally ignored. When there seems little you can eat from the buffet table or the dining table, it is understandable that some people with diabetes may choose to avoid similar situations entirely.
Others become self-conscious at the need for blood glucose checking or administering insulin during social situations. Some claim they feel they become objects of people's curiosity, subject to questions that – no matter how well-meaning – may not always be welcome. Again, the natural inclination may be to avoid social interaction.
Tips to help with loneliness and diabetes
Getting to know other people who are living with diabetes is one of the most effective ways to help overcome loneliness issues. There can be great comfort in realizing that you are far from alone, and that there are countless people able to share experiences and to help and listen.
Ask a member of the diabetes team for information about community resources that may be of help for yourself, your family member or friend.
Diabetes Canada offers a number of online learning and support programs, such as the Peer Connect Program for people with type 1 diabetes, which operates like a traditional support group.
Understand the power and value of gaining information about diabetes. For example, diabetes educators and others living with diabetes will have valuable tips and ideas to help overcome the challenges of social situations.
When it comes to meeting new people both with and without diabetes, remember that physical activity programs and groups can also be a win-win situation. They can be an easy way for individuals to meet new people in fun and relaxed ways that don't involve food, while at the same time helping to meet healthy lifestyle targets.
Check out local walking groups. Ask a member of the diabetes healthcare team for their recommendations.
Don't ignore your local community centres either. Many have a wide range of programs, including activities geared to seniors. Their information board is also often a good source of information about local groups.
Watch for signs of depression
Be aware that withdrawal from others can be a sign of serious depression in diabetes. This is a condition that should be taken seriously and requires the involvement of a healthcare professional.
For more information about depression and its symptoms, read our article Learn to recognize depression.