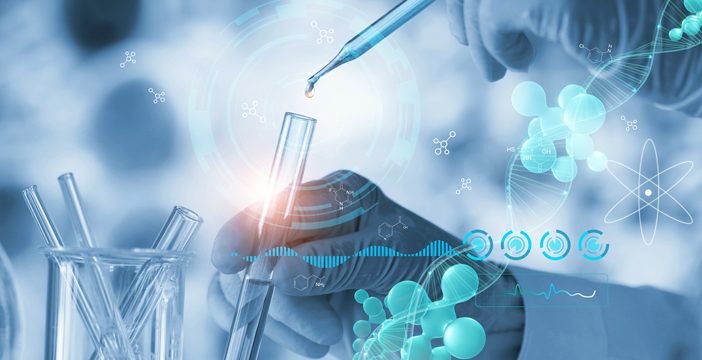 The discovery of insulin 100 years ago marked a significant medical breakthrough for people with diabetes. University of Toronto researchers Fredrick Banting and Charles Best successfully extracted insulin from a dog's pancreas and tested its effects, bringing hope for the first time to people with diabetes. Over the years, insulin improvements have made it safer and more widely used. Before the discovery of insulin in 1921, doctors could do very little for people diagnosed with diabetes and it was essentially a death sentence. Now, for the 465 million people around the world living with diabetes, insulin is a lifeline. This article looks at how insulin has evolved and improved over the years.
The 1920s – introduction of the first insulin products
Animal insulin was the first type of insulin administered to humans to control diabetes. After the use of dogs in earlier studies, insulin was derived from cows and pigs. Until the 1980s, animal insulin was the only treatment available for insulin-dependent diabetes. One of the disadvantages of animal insulin was its peak activity period, which occurred up to 3 to 4 hours after injecting. This made the timing of meals in relation to injections difficult and led to more frequent episodes of hypoglycemia. Early animal insulin also caused swelling and pain at injection sites, as the animal insulin contained impurities that led to allergic reactions. Another common problem with animal insulins was the formation of antibodies against insulin, which led to insulin resistance in a significant number of people.
The 1950s – flexibility with the first intermediate-acting insulin
Insulin treatment gradually improved after its discovery. In 1950, Novo Nordisk introduced the first intermediate-acting insulin, called NPH, by adding protamine to regular insulin. NPH insulin has an onset of 1 to 4 hours, peaks at 6 to 10 hours and its duration is about 10 to 16 hours. This allows for less frequent injections and more versatile treatments when used in combination with short-acting insulin.
The 1980s – development of human insulins
As demand for insulin grew worldwide, and with a limited supply of animal insulin available in some countries, there was a need for an alternate insulin source. The discovery of the insulin gene and recombinant DNA technology enabled the development and large-scale manufacturing of biosynthetic human insulin. Human insulin was approved for pharmaceutical use in the 1980s. At that time, human insulin was available in two forms, a short-acting (regular) form and an intermediate-acting (NPH) form. These insulins had several advantages over highly purified animal insulins: they induced a lesser amount of insulin antibodies; there were fewer skin reactions; and they were absorbed more rapidly from the injection site. Ultimately, these differences caused fewer reactions and less hypoglycemia in people who used it. Eventually, human insulins replaced animal-sourced insulins completely.
The 1990s – new technology brings analogue insulins even closer to natural insulin
In the 1990s, a new form of human insulin, called analogue insulin, was produced. Biosynthetic human insulin and its analogues are produced via gene technologies. Analogue insulins allow short-acting insulins to act more rapidly and longer-acting insulins to have what is termed as a 'flat action profile.' In other words, the insulins do not have much of a peak action and therefore act more consistently and are more similar to normal human physiology. These advantages offer people greater flexibility and more convenience in administration, compared with human insulins.
Summary – overall improvements in insulin over the years
The year 2021 marks 100 years since the discovery of insulin. Insulin was the first medication to be discovered for diabetes and is still the most potent glucose-lowering therapy. Despite its efficacy, the major challenge of insulin has been the occurrence of hypoglycemia, which has resulted in sub-optimal dosages being prescribed in most people. The subsequent development of precisely engineered insulin analogues, which are more physiologic, has resulted in lower rates of hypoglycemia, improved diabetes control and reduced or delayed complications. Insulin continues to be the cornerstone of therapy for diabetes.
Insulin delivery devices – developments over the years
Not only has insulin come a long way, insulin delivery devices have as well. Read on to learn about technological developments in insulin administration.
When insulin was first discovered in the early 1920s, the method of delivery was glass syringes and reusable needles, both of which needed sterilization by boiling after each use. For over 50 years, vial and syringe remained the only delivery option available for routine patient care. The first insulin pump was introduced in the 1970s, while the first insulin pen was introduced in 1985. Since then, many improvements and innovations have been made to both insulin pumps and pen devices from several manufacturers.
Vial and syringe
In place of the long, large-gauge and reusable needles used in earlier years, people with diabetes are now able to use small-gauge and short-length needles for insulin injection. (The gauge of a needle refers to the size of the hole in the needle.) However, most people have trouble injecting insulin multiple times a day. Also, the use of syringes is associated with poor dose accuracy, a long training period, potential stigma, and overall inconvenient administration. These negative impacts often lead to nonadherence and create barriers to achieving glycemic control. In Canada, it is no longer common to use insulin vials with syringes.
Insulin pens
In general, insulin pens offer simpler, and more accurate and convenient insulin delivery, compared with syringes. An insulin pen has three components: an insulin cartridge, a disposable short needle and a dose selector. Compared with syringes, insulin pens offer better flexibility and accuracy by allowing you to dial the dose you need and are more discrete since the attached needles are thinner and smaller. This contributes to improved treatment adherence and better glycemic control and has led to the wide use of insulin pens in Canada.
Insulin pumps
Insulin pumps are advanced devices for the delivery of insulin, also referred to as continuous subcutaneous insulin infusion. Anyone who expresses a willingness to initiate pump therapy should be assessed for their psychological status, prior compliance with diabetes self-care, motivation to try the device and ability to attend the required follow-up visits. The pump has user-specific built-in programs to dispense insulin at basal rates (slow, continuous) and in incremental (bolus) doses before meals. Insulin pumps eliminate the need for multiple daily injections, resulting in less insulin variation. Overall, the use of insulin pumps has been shown to positively contribute to patients' quality of life.
Insulin has saved countless lives and, hopefully, researchers will soon discover a cure for diabetes. Until then, we can be thankful for Banting and Best's revolutionary discovery of insulin for people with diabetes around the world.