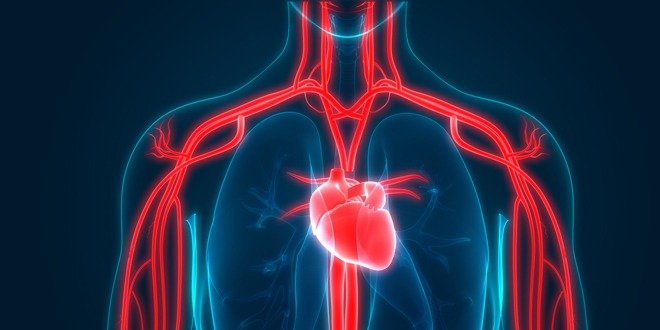 "A man is as old as his arteries." Thomas Sydenham – 17th century physician
You may have heard about heart age calculators or risk assessment tools that healthcare professionals use to help guide management. This blog will help explain the pros and cons of their use.
The bad news
People who have diabetes develop cardiovascular complications, such as heart attack and stroke, at a younger age than people who don't have the disease. This is thought to be because diabetes is an "inflammatory" state that accelerates atherosclerosis (a build-up of plaque in the arteries). On average, the rate at which people living with diabetes have a vascular event, such as a heart attack, is about the same as someone who is 15 years older and doesn't have diabetes.
Your vascular age refers to the risk of having a vascular event that is "age adjusted" by certain risk factors. People who have no risk factors have a vascular age and a chronological age that are about the same. People with many risk factors have a vascular age that is much older than their real age. There are a number of risk or vascular age calculators.
There is some debate over the use of calculators, as they look at the five- to 10-year risk of an event. This might actually be low for a younger person, but could be high if you look at lifetime risk. Also, some of the common risk calculators are based on evidence from studies largely conducted in Caucasian populations (such as the United Kingdom Prospective Diabetes Study and the Framingham Heart Study), and may not be as accurate for non-Caucasians.
A risk calculator may determine that the risk over the 10 years of having an event is low, medium or high and, based on this, may or may not recommend certain medications (for example, statins for heart protection). However, even if the risk for someone with diabetes is only medium over the next 10 years, and therefore a statin may not be recommended, the person may actually be high risk over their entire lifetime and as such may benefit from starting these medications sooner.
The recommendation from Diabetes Canada suggests statin use in people with diabetes if they are over age 40 (or earlier, if they have risk factors or have already had a cardiovascular event) for their increased lifetime risk; however, some calculators – such as the Framingham Risk Score – may not assign a high risk (and therefore may not recommend statin use) if there are no other factors besides diabetes.
Some tools that can be used for the type 2 diabetes population are:
The risk factors used to calculate 10-year risk are generally: age, gender, blood pressure, cholesterol, smoking, kidney disease and family history of heart disease. Clearly, some of these risks you may be able to do something about (for example, blood pressure, smoking and cholesterol), while others you can't (for example, age and gender)!
The good news
Despite the above controversy, all agree that besides the risk of diabetes, the other risk factors and their management are critical to the prevention of death, heart attack and stroke. Evidence has been growing that by keeping all the risk factors at target, the increased risk of a cardiovascular event can be substantially reduced. An article published recently in the New England Journal of Medicine showed that, in Sweden, if a person living with diabetes had all five of their major risk factors at target, they would have the same risk of a death, heart attack or stroke as the general population.
Those five risk factors are: elevated A1C, elevated low-density lipoprotein cholesterol (the "bad" cholesterol), protein in the urine, smoking and elevated blood pressure. Elevated A1C was the biggest predictor of stroke and heart attack, while smoking was the strongest predictor of death. Other studies where only one risk factor is controlled (for example, A1C) have not shown as great a benefit as when all risk factors are controlled. The benefit of controlling all risk factors appears to be not just additive but multiplicative!
So that is the good news.
Please read these articles to further help you learn how to control your risk factors:
I would also like to add a final note about cardiovascular disease. I have mentioned previously in this blog about death, heart attack and stroke. One cardiovascular complication that is higher for people living with diabetes, despite traditional risk factor control, is heart failure. Heart failure is two to four times higher in the diabetes population and is a complication that is not frequently thought of as a complication of diabetes. Along with the traditional risk factors and their management (A1C and BP), obesity and atrial fibrillation (an irregular heart beat) are most associated with this complication. The good news is that there are a number of treatments that may help to address these risks.