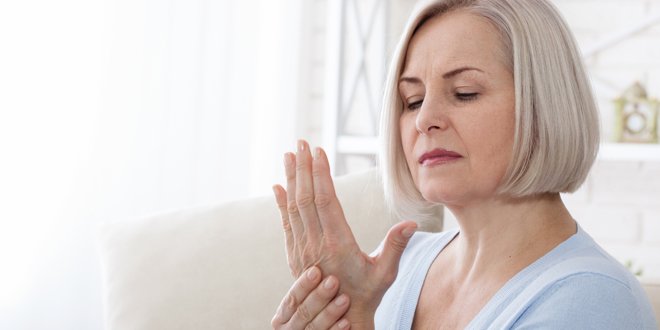 Are bone issues common in people with diabetes?
People with diabetes have a higher risk of bone issues than people who don't have the disease. Common bone issues include arthritis, osteoporosis and hip fractures, as well as a condition known as "Charcot joint" or "Charcot foot." Read on to learn more about diabetes and bones.
What contributes to bone disorders?
If you have diabetes, you may have an increased risk of bone and joint disorders. Certain factors, such as high blood sugar levels, arterial disease, nerve damage (neuropathy), heart disease and obesity may contribute to bone issues. However, researchers aren't sure if there are other factors that cause people with diabetes to have a higher risk of bone issues.
What types of bone disease occur in people with diabetes?
Osteoarthritis, a condition that happens when the protective cartilage that cushions the ends of your bones wears down over time.
Osteoporosis, a condition that causes a loss of bone density and weakening of bone tissue. People with type 1 diabetes have been found to have a lower bone mineral density and a higher incidence of osteoporosis. People with type 2 diabetes have a higher bone mineral density, yet they have a higher risk of fractures. It is not known why type 2 diabetes affects bone strength regardless of the bone mineral density.
Bone fractures, especially hip fractures, are common in people who have either osteoarthritis or osteoporosis. A recent study found that people with diabetes have a higher risk of hip fractures than those who don't have the disease.
Charcot joint, a rare but serious condition in people with diabetes who have neuropathy. It initially causes redness, swelling and feels warm to the touch. Eventually, it can lead to weakness or breaks in the bones and dislocation of the joints of the foot and ankle.
What can be done to reduce the risk of bone disease?
The best way to reduce your risk of bone disease is to manage your diabetes and your bone health. The four main things you can do are:
1. Control your blood sugar by meeting the targets set by your diabetes healthcare team.
2. Ensure you get enough bone-healthy vitamins and minerals. Calcium and Vitamin D are essential nutrients for proper bone health. Vitamin D helps to increase the absorption of calcium, ultimately building stronger bones. It also improves the function of muscles, improving your balance and decreasing the likelihood of falls, which can lead to fractures. The best way to add calcium to your diet is by eating low-fat dairy products dark green leafy vegetables and calcium-fortified products. It is often difficult to get enough vitamin D through diet, so often a supplement is required.
3. Exercise regularly. The benefits of exercise, especially weight-bearing and resistance exercise include not only stronger bones, but weight loss, decreased risk of heart disease, and increased energy levels. Regular exercise also improves your body's sensitivity to insulin and helps manage your blood sugar levels. If you have neuropathy or are overweight, talk to your healthcare team about exercises that are appropriate for you.
4. Take your medication exactly as prescribed by your healthcare team. Medications that help keep your blood sugar under control will also help protect you from bone issues. Whether you take pills, injectable medications, or insulin, your medication helps ensure that your blood sugar levels are at target. Delaying or skipping medication doses altogether can increase your risk of hyperglycemia and other complications of diabetes.