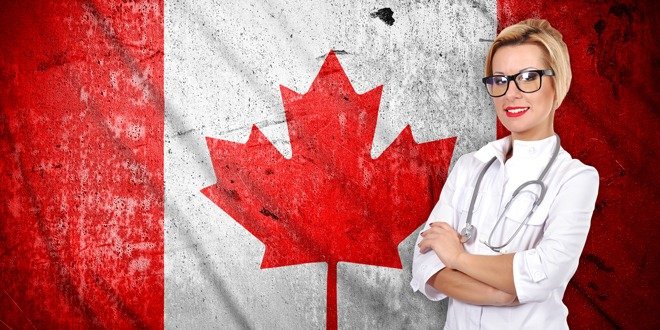 Managing diabetes – no matter where you live in the developed world – follows the same general principles. However, managing diabetes in Canada can be different than in other countries, with respect to clinical practice recommendations, medications and devices. This article highlights some of these differences.
Diabetes facts and figures – Canada and around the world
The number of people with diabetes is rising, both in Canada and around the world. Here in Canada, over 3 million have diabetes: that's just over 9% of our total population. Unfortunately, that number is expected to rise. Diabetes Canada estimates that by 2025, 5 million people (12% of the population) will have diabetes. Around the world, the numbers are similarly gloomy. The World Health Organization estimates that the prevalence of diabetes in people older than 18 years of age rose from 4.7% in 1980 to 8.5% in 2014.
Currently, 11 million Canadians are living with prediabetes or diabetes: this means that almost one in three people in Canada are affected by these conditions. Prediabetes is a condition where blood glucose levels are higher than normal, but haven't reached the level required for a diagnosis of type 2 diabetes. If it is undiagnosed or untreated, it can eventually lead to diabetes.
Some populations are at higher risk of type 2 diabetes, such as those of South Asian, Asian, African, Hispanic or Aboriginal descent. In fact, diabetes rates are three to five times higher in First Nations populations.
Clinical practice guidelines
Managing diabetes in Canada is an important endeavour, as the disease has become an epidemic here. Evidence-based recommendations that guide diabetes management in Canada are the clinical practice guidelines developed by Diabetes Canada. These guidelines are updated every five years, and contain information about the diagnosis of diabetes and all aspects of its management – blood glucose levels, physical activity, nutrition, complications, etc. You can read more about the guidelines and their importance here.
Drug and supplies coverage
Medication coverage is an important consideration for people with diabetes in Canada. In fact, in a recent survey, 57% of Canadians with diabetes reported they cannot adhere to prescribed treatment due to the high out-of-pocket cost of needed medications, devices and supplies.
Public coverage of diabetes medications in Canada varies from province to province. Click here to learn more about coverage of diabetes medications and supplies in Canada. For information on insulin pump coverage in Canada, click here. 
Diabetes management: differences between Canada and the United States
Diabetes medications
The availability of various diabetes medications and devices varies between Canada and the US. Oftentimes – but not always! – drugs are approved first in the US. As well, they can have different brand names, so it can be confusing.
Medical terminology
In Canada, blood glucose is measured as millimoles per liter (mmol/L). In the US, it is measured as milligram per deciliter (mg/dL). If you're reading a US article about blood sugar, and can't make sense of the blood glucose measurement being discussed, there's an easy conversion calculation: you simply divide the units expressed as mg/dL by 18. So, a blood glucose level of 90 mg/dL¸18 = 5.0 mmol/L.
Low-density lipoprotein (LDL) cholesterol (the 'bad' cholesterol) is also measured as mmol/L in Canada, and mg/dL in the US. You can convert md/dL by dividing the units by 39. So, a cholesterol level of 100 mg/dL, 39 = 2.6 mmol/L.
Diabetes targets
The recommended blood sugar levels in Canada for most people with diabetes and prediabetes are as follows:
| Blood sugar before a meal | Blood sugar two hours after the start of a meal |
| --- | --- |
Learn more about blood sugar levels in Canada here.
The American Diabetes Association and Diabetes Canada guidelines differ regarding their recommendations regarding some key diabetes targets:
| | CANADA | UNITED STATES |
| --- | --- | --- |
| Fasting blood sugar | 4.0 – 7.0 mmoL/L | 80 – 130 mg/dL (4.4 – 7.2 mmol/L) |
| Blood pressure | < 130/80 mm Hg | <140/90 mm Hg |
| LDL Cholesterol | < 2.0 mmol/L | <100 mg/dL (2.6 mmol/L) |
Diabetes management in Canada is certainly unique in some ways, vs. other countries, but wherever you live, it's important that people with diabetes understand the importance of good diabetes management. To learn if you may be at risk for prediabetes or diabetes, check out the Canadian Diabetes Risk Questionnaire.
If you liked this article, sign-up to receive our Living Well with Diabetes newsletter which includes information on eating, exercise, medication and other diabetes management recommendations. Sign up now!